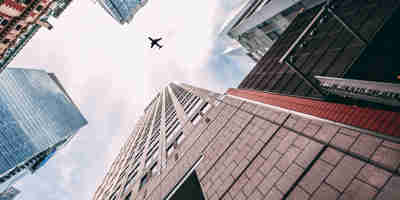 Corporate redomiciliation and related considerations for real estate portfolios
Senior associate Edward Fairweather discusses the concept of redomiciliation and the practical implications of redomciling between foreign jurisdictions for companies with real estate in England and Wales. 
What is redomiciliation?
Redomiciliation is the process by which a company changes the jurisdiction within which it is registered and incorporated whilst maintaining its original legal identity. It is permitted between some foreign jurisdictions, but is unfamiliar to many English lawyers due to legal restrictions on companies redomiciling into or out of England and Wales.
Changes to tax regimes, differing regulatory requirements and a host of other factors may lead overseas companies with real estate in England and Wales to consider the benefits of redomiciling to another foreign jurisdiction.
In recent years we have, accordingly, seen a number of our corporate clients who own real estate in England and Wales redomiciling from one foreign jurisdiction to another.
This article considers a number of practical implications for managing a real estate portfolio in England and Wales that should be considered where a company has taken the decision to redomicile between two foreign jurisdictions.
Where a company wishes to redomicile, it will of course also need to take advice as to the availability of redomiciliation in both the existing and proposed foreign jurisdictions and the process by which such redomiciliation is to occur as well as the tax, English law and other consequences of that redomiciliation. Similarly, it is likely that redomiciliation will need to be by agreement with any lenders and banking documentation will need to be reviewed and steps taken to update bank accounts. These issues are beyond the scope of this article.        
Review of property documents
As part of the decision to redomicile,  the company will need to obtain legal advice to ensure that the laws of England and Wales regard the entity to be incorporated in the new jurisdiction (Company B) as the same legal person as the entity incorporated in the old jurisdiction (Company A).
This means Company A will not have to transfer real estate in England and Wales to Company B and Company B will continue to be bound by (and have the benefit of) contractual arrangements entered into by Company A.
Express prohibitions on redomiciliation are unlikely in leases and other pure property documents. However, in our experience, a review of key property documentation is highly advisable. For example, an agreement for lease might provide that the lease could only be granted where a foreign legal opinion was provided for the landlord. Where the landlord's jurisdiction has been changed it could prove impossible to provide a foreign legal opinion in the form envisaged by the agreement for lease, and this could potentially give the tenant an argument that it is not required to enter into the lease.  
The Land Registry and Companies House
Where the company owns property that is registered at the Land Registry, an application will be needed to update the registers of title. This is a key step to ensure that third parties know they can deal with Company B as owner of the relevant property, and that they will be able to register leases and other dispositions of the property at the Land Registry. The application will ask the Land Registry to update the registered proprietor of the property to refer to Company B (registered in the new jurisdiction) rather than Company A (registered in the old jurisdiction) and will need to comply with the Land Registry's requirements as to supporting documents (which include requirements to provide legal opinions from the old and new jurisdictions which will need to be considered by the company well before the redomiciliation takes place).
Advice should also be taken by the company in good time as to the requirements to update the company's registration on the Register of Overseas Entities under the Economic Crime (Transparency and Enforcement) Act 2022 and any potential effect of the redomiciliation on the company's ability to satisfy restrictions on its registered titles relating to the Register of Overseas Entities pending such updates being made.  
Tenants
As redomiciliation is unfamiliar to many, thought will need to be given to how and when to inform any current or prospective tenants of the company and the documentation that can be provided to alleviate any concerns they may have. There will be a delay between completion of the redomiciliation and registration of the new entity (Company B) at the Land Registry and this is likely to cause confusion amongst prospective tenants. Existing tenants may also wish to know why rent demands and other documentation now refer to an entity registered in a different country.
Other practical considerations
In addition to the above, there are likely to be a variety of considerations specific to any particular redomiciliation and legal advice will need to be sought. For example where the company occupies property under a lease it is likely to need to explain the redomiciliation to its landlord. Similarly, insurance and other arrangements may also need to be reviewed and advice may need to be taken where there are premises licences involved.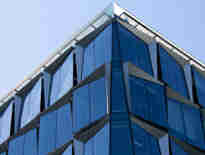 Real estate legal news—October 2023
Welcome to the second edition of Russell-Cooke's real estate legal news. It's now been six months since we published our inaugural newsletter.
Get in touch
If you would like to speak with a member of the team you can contact our real estate planning and construction solicitors; Holborn office (Email Holborn)  +44 (0)20 3826 7523; Kingston office (Email Kingston) +44 (0)20 3826 7518; Putney office (Email Putney) +44 (0)20 3826 7518 or complete our form.