Real estate, planning and construction team
About the real estate, planning and construction team
Our real estate planning and construction team at Russell-Cooke reflect the clients we act for, from houseboats to haute couture.  We are part of our clients' professional inner circles.
Our dedicated professionals are poised to navigate the landscape of real estate. From ventures in build-to-rent and the private rented sector to commercial development, retail, construction, corporate real estate, agribusiness and comprehensive planning solutions, we offer a holistic approach driving success in every endeavour.
Our team's expertise spans real estate investment strategies to tailored planning for individuals and retail ventures, ensuring seamless alignment of legal complexities with your vision. With an experienced grasp of the evolving real estate industry and a wealth of experience, we're here to protect your interests, provide strategic insights, and cultivate the flourishing of your ventures.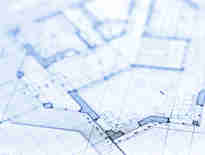 Real Estate, planning & construction
At Russell-Cooke, we're different from our peers. We work as an integral part of and alongside our clients' businesses to help achieve their full...
Get to know our real estate, planning and construction team
---