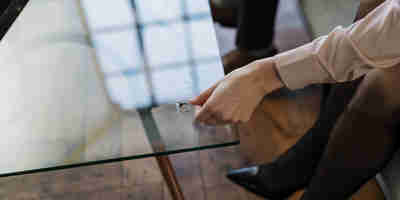 Is no fault divorce increasing the divorce rate?
New statistics released by HMCTS (Her Majesty's Courts and Tribunals Service) reveal that in April 2022 (when no fault divorce was introduced) divorce applications increased by a massive 92% on the amount of online divorce petitions filed in April 2021.
However, this significant jump in the divorce rate may not be quite as alarming as it first seems.
The introduction of no fault divorce was long awaited by family lawyers who had campaigned for its introduction in to English law for decades. Likewise, when the Act legislating for no fault divorce was passed in June 2020 many clients were eagerly looking forward to being able to divorce without having to attribute blame. However, despite the Act being passed in 2020, the No Fault Divorce provisions did not come in to force until 6 April 2022 and several of our clients chose to wait until they could apply on a no fault basis before commencing their divorces.
The removal of fault from divorce applications was not the only change. Amongst other procedural amendments, the new law requires a 20-week period of reflection between the application for divorce and the application for a conditional order of divorce (previously known as the Decree Nisi). Under the old rules, this period of reflection did not exist and so a Decree nisi (as it then was) could be obtained more quickly.
As the court does not have the jurisdiction to make or approve a final financial remedy order until the Conditional Order has been made, we also had clients who were keen to issue an 'old style' divorce petition prior to the change in the law so that they could submit their financial consent order to the court for approval without having to wait 20 weeks for their Decree Nisi. The HMCTS statistics show that 11,389 'old law' online divorce petitions were issued in March 2022, immediately prior to the change in the law. This was a 37% increase from the number of online petitions in the month before.
The HMCTS statistics show an increase in divorce applications made immediately prior to and immediately following the change in the law. This is consistent with our firm's experience of advising clients who either wanted to rush through an 'old law' petition or wait for a no fault application. It is likely that the divorce rate will stabilise again following the initial rush of new law applications and we will be monitoring the statistics with interest to see if this is the case. 
Get in touch
If you would like to speak with a member of the team you can contact our family law solicitors; Holborn office (Email Holborn)  +44 (0)20 3826 7526; Kingston office (Email Kingston) +44 (0)20 3826 7527; Putney office (Email Putney) +44 (0)20 3826 7520 or complete our form.