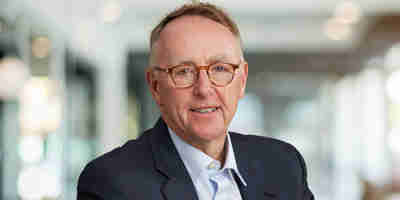 John Gould re-elected Senior Partner of Russell-Cooke
Law firm Russell-Cooke has announced that its partners have re-elected John Gould as Senior Partner, effective from 1 February 2023 for a four-year term.
John has led the senior management team at Russell-Cooke for more than 35 years. During that time Russell-Cooke has grown from being a business with a turnover of less than £1 million to more than £40 million today, with more than 220 lawyers and a nationally significant reputation in its specialist areas of law.
Having trained at the firm and qualified in 1980, John was made partner at Russell-Cooke in 1982.
His particular expertise is regulation and public law but his experience and knowledge encompass broad areas of law and legal problem-solving. His practice mainly involves the management and solution of complex regulatory or reputational problems, advising regulators, regulated entities, third sector organisations, statutory and professional bodies. He has acted in dozens of reported cases in courts up to and including the Supreme Court, and has advised and/or served as expert witness for the SRA, SFO, FOS and FSA. John has advised in relation to political donations and expenses at the highest level, often involved in cases with high public profile and media interest.
He is author of the Law of Legal Services and Practice.
In his role as Senior Partner John is supported by Deputy Senior Partner Jonathan Thornton who was also re-elected to his post with John, and Joint Managing Partners James Carroll and Alison Regan, both of whom were elected for a three-year term in January 2021.
As I have been throughout my time as Senior Partner, I feel incredibly privileged to lead this firm and am grateful for the confidence placed in me by my fellow partners. At its heart one of the key purposes of Russell-Cooke is our unwavering belief in and commitment to upholding the rule of law and access to justice. This has been fundamental to my own professional values and career, and is essential to our DNA and culture as a firm. It fills me with great hope and excitement for the future and for what we can achieve together as a firm.
Get in touch
Call us on +44 (0)20 3826 7550 or complete our enquiry form.