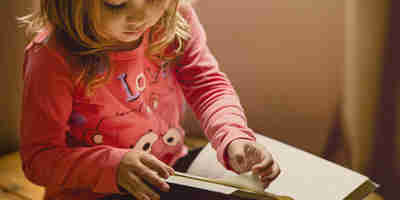 Kinship care week—the role of kinship carers
As part of Kinship Care Week, associate Mae Al-Omari from the children team highlights the crucial role of kinship carers in the lives of vulnerable children and the challenges they face.
What is kinship care?
Kinship care is the arrangement whereby a child who cannot be cared for by their parent or another person with parental responsibility goes to live with a relative, friend or other connected person.  
This could be a private arrangement within the family, or it could be as a result of the involvement of Children's Services.  There are a number of reasons why a child may not be able to remain under the care of their parents. 
It is important to recognise the amazing role and sacrifice of kinship carers. These placements provide the opportunity for children to remain within their family network, and offer a sense of stability for children at what might be an incredibly difficult period in their lives, and may avoid the need for the child to be placed in foster care.
Kinship households in England and Wales
Last week, the Office for National Statistics (ONS) analysis of Census 2021 published a new release focussing on kinship households across England and Wales.
The key findings are as follows:
The age profile of children living in kinship care was older than those living with at least one parent
59.2% of children in kinship care live with at least one grandparent
11.9% of children in kinship care were disabled under the Equality Act, compared with 6.6% of children living with at least one parent
25.3% of kinship care households contained one or more residents whose long-term physical or mental health condition or illness limited their daily activities 
Kinship care households were more likely than parental households to be deprived 
A higher proportion of households containing kinship care were overcrowded 
Potential kinship carers were more than twice as likely than parents to be economically inactive, and they were over thirty times more likely to be retired
These findings demonstrate some of the challenges faced by kinship carers and the children they care for. Depending on the specific circumstances, kinship carers will have different rights and levels of support available to them.
It is vital for both the children and their carers that the support they are entitled to is easily and quickly accessible. The data shows that access to support, whether practical, and in some cases, financial, is necessary if kinship carers are to continue to provide this valuable care to vulnerable children.
The children team at Russell Cooke offer expert advice to anyone seeking to care for a young family member. 
Get in touch
If you would like to speak with a member of the team you can contact our children law solicitors by email, by telephone on +44 (0)20 3826 7528 or complete our enquiry form.