About Mae
I approach all cases with a view to achieving the best possible outcome for the client. I understand that the family court process can be daunting, overwhelming and that clients are often going through a very difficult period in their life. I therefore work hard to ensure that clients are kept fully informed and that they understand what is happening, every step of the way.
Mae is able to advise on a range of both private and public law children matters.
She has considerable experience in representing parents where there are concerns of domestic abuse, neglect, and drug & alcohol misuse.
Mae qualified as a solicitor in October 2019 and joined Russell-Cooke in December 2021.
Experience
Mae has extensive experience advising and representing clients in all aspects of arrangements for children, including:
child arrangements orders (where the children live and with whom they spend their time)
specific issue orders, prohibited steps orders and parental responsibility
arrangements involving other extended family members, such as special guardianship orders
Education
Studied LLB (Hons) Law with Business at the University of Brighton, graduating with a 2:1
Completed the Legal Practice Course at the University of Law, obtaining a commendation
Trained and qualified at a City based law firm
Mae's highlights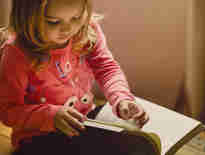 Kinship care week—the role of kinship carers
As part of Kinship Care Week, associate Mae Al-Omari from the children team highlights the crucial role of kinship carers...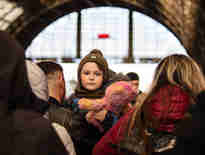 Child abduction and the war in Ukraine
Children's mental health week - the Government unveils its strategy for children's social care reform
View all News & Insights