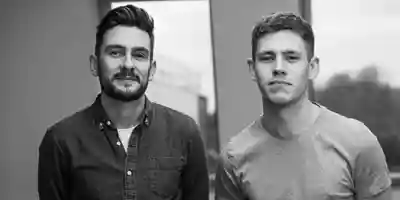 Arrive
Dan Morris, founder and director at Arrive (pictured with co-founder Scott Sinfield (left)): "Arrive is an agency for brands that want to stay ahead of the game by shaping customers' experiences through design."
Who are you and what do you do?
I am one of the founders and directors at Arrive – a design and innovation agency.
I am one of the founders and directors at Arrive – a design and innovation agency.
Arrive is an agency for brands that want to stay ahead of the game by shaping customer's experiences through design. We help define strategy, strengthen brand, and design and build new and improved services and experiences that help our partners stay relevant in an ever-changing world.
What was the timeline?
Arrive was founded in 2014. It's been an organic journey to this point and we've steadily grown – both in size and client base. Alongside the agency, we've also created several startup projects along the way, one of which was recently acquired in 2022.
This was how our paths crossed with Russell-Cooke who handled the acquisition process for Arrive.
What has been the brightest moment for you/ the business?
I think merely surviving as a young business is something we're super proud of. So many startups fail to see out those first few years, so we don't take that for granted.
But for us, the ideation, creation, growth and ultimate sale of our startup – Found – has to be our brightest moment. We saw a clear challenge that a lot of our clients were experiencing and realised we could solve this problem using our skillset as a team.
Having that validated by not only a loyal customer base but the offer of an acquisition was really humbling for us. 
What are the qualities you look for in the people you work with?
People are key to our success at Arrive and we're very proud to have a loyal, long-term, and stable team. An agency is built on the strength of its people and the relationships they build with our clients.
In terms of what we look for, there are four qualities:
bright, bold, purposeful, and tenacious.
But above all else, we hire nice people. We don't like egos. That's something we're very passionate about!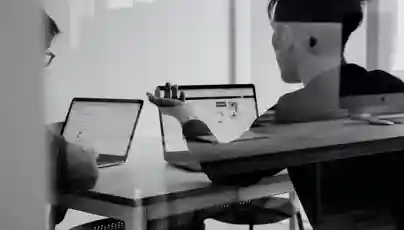 Horizon scanning – what are your next steps?
Staying ahead is central to our positioning as an agency and that means looking forwards. The world is changing at lightning speed (think AI, metaverse and climate change to name just a few ways) and that has a huge impact on people's expectations from businesses, services and experiences.
It's our business to unpick what is coming down the road and make it accessible for our clients so they can adapt and continue to add value to their customers.
We have our business objectives of course, but it's this idea of constant change that excites us. Oh, and of course, we're always working on the next startup project behind the scenes – so watch this space!
In the longer term, what is the vision for the company?
For us, we still feel like we're in the startup phase even though Arrive will be 10 years old next year. So to us it's all about constant progress.
It's what we do, what we're about and what we deliver. A commitment to continuously improve. A drive to create fast and smart change for the world, our clients and ourselves through inventive thinking and design.
What one piece of music could be the theme tune for the business and why?
Get it Right by Aretha Franklin
This is a really tough question. But one that resonates for a number of reasons is Aretha Franklin's Get it Right. It's about persistence, hard work and never giving up. Qualities that I think sum up our ethos at Arrive.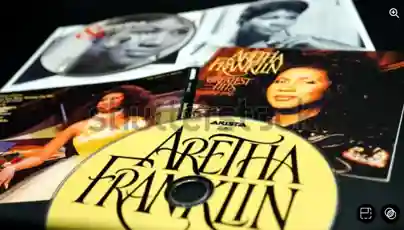 Get in touch
If you would like to speak with a member of the team you can contact our corporate and commercial solicitors by email, by telephone on +44 (0)20 3826 7511 or complete our enquiry form below.