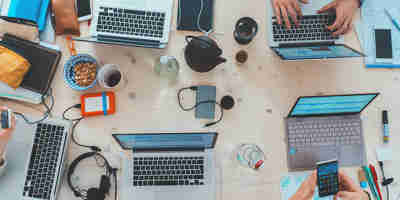 Social media series for charities (part 1)—demystifying new Charity Commission guidance
Throughout this series, the charities team explores the important issues surrounding charities' use of social media. In this edition, associate Giverny McAndry explores the key takeaways from the Charity Commissions' new guidance on social media use.
In the fast-paced digital age, the law and regulation can be slow to catch up. Social media is now an important part of charities' work – whether as a tool for fundraising, communications, volunteer / public engagement, or campaigning. Despite its widespread usage, some charity trustees have insufficient understanding of the digital channels used by their charity or sufficient oversight over content published in the charity's name.
Charity Commission guidance on social media
The Charity Commission has, for the first time, issued guidance on social media use for charities. Published in September, the guidance is based on responses in a consultation with charities, sector organisations, and the public conducted in March 2023. The guidance is intended to help trustees understand their responsibilities in social media usage, and how to identify and manage the associated risks.
Key takeaways from the Charity Commission's guidance
If a charity uses social media, its trustees must adopt a social media policy and communicate it to all trustees, staff, and volunteers.
The policy should set out:
how the charity will use social media to further its charitable purposes, including how it will engage with the public;
guidance regarding the conduct of those posting on behalf of the charity;
who is responsible for the daily management of the charity's social media activity; and
what action will be taken if there is a breach of the policy (e.g. disciplinary action, content removal, corrective action, and informing the Commission).
The policy should be tailored according to the nature and extent of the charity's social media usage, and associated levels of risk. The checklist within the guidance provides a useful starting point for trustees wishing to create or update their policies. The Commission also recommends that trustees, staff, and volunteers undergo appropriate training where necessary.
Managing social media risk for charities
The Commission recognises that charities are often involved in emotive issues that attract public interest and trigger strong reactions. The guidance confirms that charities may post content that 'provokes strong emotions' where doing so furthers its charitable purpose, while providing a framework for charities to plan appropriately. 
In particular, trustees should:
ensure that social media is conducted with 'respect and tolerance'
consider risks to the charity, such as its reputation and how it might impact stakeholders
consider the impact on the charity's resources, including whether the charity has the capacity to receive significant complaints or press attention; and
consider any mitigating actions
The charity should also ensure that it has a robust complaints policy. In addition, the Commission recommends consulting its guidance: 'It's your decision: charity trustees and decision making'.
Appropriate social media content for charities
Social media can be unpredictable, hostile, and escalate uncontrollably extremely quickly.  There have been several high-profile cases where a charity's online communications have been scrutinised by the Commission and regulatory action has been taken.
The guidance states that trustees must therefore ensure that those posting on behalf of the charity do not post content that is:
harmful (i.e. causes a person harm or distress);
inconsistent with the charity's purposes;
not in the charity's best interests; or
in breach of law, regulations, or the terms and conditions of the relevant social media platform.
Social media lies at a complex intersection of many legal frameworks, including data protection, privacy, intellectual property, defamation, equality, and human rights law. Social media posts may also be criminal where they are malicious, threatening, indecent, or constitute hate crime.
Personal social media accounts
The Commission is clear that the right to freedom of expression remains unaffected by its guidance. However, where content is posted or shared by trustees, employees or volunteers on their personal social media accounts, there is a risk that these posts might be interpreted as reflecting the views of the charity.
Trustees are not expected to monitor personal social media accounts, but they are expected to consider whether taking action to protect the charity is necessary if content posted by an individual may have a negative impact on the charity.
The guidance suggests some mitigating steps in this regard, including stating in its social media policy:
whether trustees and staff are permitted to disclose their place of work or role at the charity on a personal account; and
whether trustees and staff have a responsibility to clarify that their personal views on social media are their own, and not that of the charity's.
What does the new guidance mean for my charity?
The Commission's guidance is a much-needed step in recognising the sector's concerns about operating in a digital world. However, the guidance sets high standards for trustees to oversee and tackle the issues that arise from charities' social media use. 
While day-to-day management of accounts may be delegated (in larger charities to a digital communications officer), it is clear that the Commission now expects trustees to 'own' and oversee social media activity as an integral part of their responsibility to ensure good governance and the proper administration of charitable operations. We recommend, as a first step, drafting and updating your charity's social media policy with the help of an expert charities lawyer.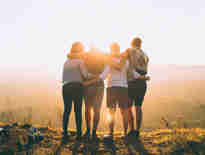 Charity bulletin—November 2023
Welcome to the third edition of Russell-Cooke's charity bulletin, where our expert charity team showcases a collection of recent articles and developments in the charity sector. 
Get in touch
If you would like to speak with a member of the team you can contact our charity law solicitors by email, by telephone on +44 (0)20 3826 7510 or complete our enquiry form below.