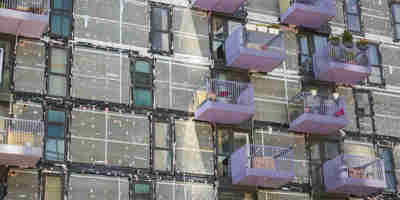 Tall order: paying for the cladding crisis - Construction News
"Remediation funding is a key issue, especially the upfront costs of inspection before any remediation work can be planned. Building owners could rack up substantial costs for intrusive surveys, and remediation works themselves are often prohibitively high" … "These challenges are all against the background that leaseholders or occupiers living in unsafe buildings are exposed to potentially life-critical safety risks, which put them under a huge amount of stress."
In Construction News, senior associate Pauline Lam discusses some of the key issues preventing cladding contractors from implementing solutions to the ongoing cladding crisis. The spiralling costs associated with replacing unsafe cladding are stymieing most cladding firms involved in remediation.
The full article is available to read online in Construction News.
Pauline is a senior associate in the property litigation team. She advises businesses, charities and individuals on property disputes and avoidance. Following the Grenfell Tower Fire Public Inquiry, she increasingly advises on cases involving cladding remediation and building fire safety in residential and commercial properties with a focus on representing tenants, groups of leaseholders, leaseholders-owned freehold companies and right-to-manage companies.