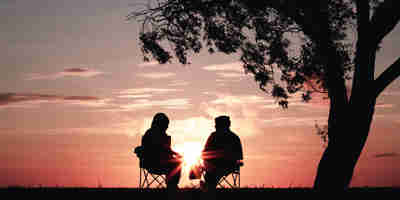 Trusting your beneficiaries - making sure your last wishes are followed
With the number of will challenges and inheritance disputes on the rise, many testators are looking for ways to ensure that their last wishes are both respected and protected from such claims.
Two common categories of claim are:
challenges to the validity of a will
attempts to vary a will or alter the distribution of the estate pursuant to the Inheritance (Provision for Family and Dependants) Act 1975.
Whilst there is of course no cast iron way to prevent such claims, there are some steps a testator can take to try and minimise the chances of a claim by discouraging potential claimants.
One tactic, particularly where there is an identified person who is expected to make a claim (for example, an estranged child or a former spouse), is to leave a specified amount to the person in question, subject to a no contest clause (also known as a forfeiture clause). 
Such a clause will provide that any person who would otherwise benefit under a will, who then goes on to bring a claim in respect of the estate, shall be excluded from receiving any benefit at all. A clear deterrent from bringing a claim.
It is important to note that whilst a beneficiary may be deterred, they will not be prohibited from bringing proceedings; to do so would be an attempt to oust the Court's jurisdiction which would be contrary to public policy. 
The potential claimant would need to carefully weigh up whether their need/desire to receive more from the estate outweighs the risk of losing what they are already assured of receiving. Key factors to consider here would include the amount they have been promised and, more importantly, the strength of their claim.
Indeed whilst there is a clear risk to a potential claimant with a weak or doubtful claim, a no contest clause will be no great disincentive to an applicant with a stronger claim who is much more likely to better their entitlement (in the case of an Inheritance Act claim) or invalidate the will (in the case of a will challenge).
It is therefore generally accepted that no contest clauses are valid and enforceable, provided that there is a gift over in consequence of the condition being breached. In other words, if the gift is forfeited as a result of a breach, the gift must pass to someone else.
This is effectively to confirm the purpose of the clause is not to make a mere threat to the beneficiary; rather, it is to make a different disposition in favour of another person in circumstances where the condition is breached.
Provided it is held to be valid, the no contest clause will take effect and a beneficiary that makes a claim will automatically forfeit their inheritance if their dispute is unsuccessful. For Inheritance Act claims, it will also take effect if the claim is successful but the Court will take account of the provision which has been forfeited when considering what provision to make (if any).
Insofar as will challenges are concerned, if the challenge is successful and the whole will is found to be invalid, the no contest clause will of course be invalid too.
Overall, no contest clauses can be a useful legal tool to reduce the likelihood of a will being attacked; however, they are by no means a cure-all. If you are concerned that your will might be contested, it is important to seek expert advice regarding your will. 
How we can help
Our private client team work with families and individuals, advising on all aspects of private client law, including wills, estate planning, estate administration, trusts and powers of attorney and are well placed to advise you if you have any questions about the topics mentioned in this article.
Get in touch
If you would like to speak with a member of the team you can contact our trusts wills estate disputes solicitors by email, by telephone on +44 (0)20 3826 7530 or complete our enquiry form.