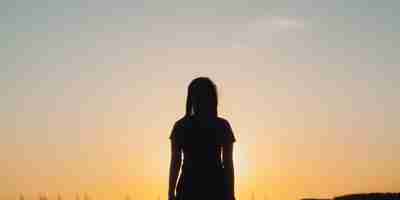 What's in a smack? Pressure put on England to remove the defence of reasonable punishment
The issue of whether or not it is acceptable to smack a child in order to punish them is a controversial issue, and one that divides public opinion. Now it is also a legal divide between the nations of the UK.
On 21 March 2022, the Children (Abolition of Defence of Reasonable Punishment) Act 2020 came in to force in Wales. This Act outlaws all forms of physical punishment of children, including smacking, hitting, slapping and shaking. This means that in effect, all children in Wales will now have the same protection as adults from assault, and anybody who physically punishes a child will be committing a criminal offence regardless of the circumstances.
Wales is one of many nations who have legislated against the physical punishment of children, including Scotland who introduced a ban in November 2020. Before this new law came in to force, it was possible for a parent or somebody with parental responsibility to use the defence of 'reasonable punishment.' This remains the case in England and Northern Ireland and there have been calls for both nations to follow suit with new legislation.
What is the law in England?
In England, whilst it is unlawful for a parent to smack their child, the defence of 'reasonable punishment' remains available. This defence is laid down in section 58 of the Children Act 2004 and there is no legal definition. Whether the punishment amounts to 'reasonable punishment' will very much depend on the circumstances of each individual case, however it will be deemed to be unreasonable if  the act leaves a mark on the child, or if the child is hit with some form of implement.
The defence of 'reasonable punishment' cannot be relied upon if any of the following offences have been carried out against a child;
An offence under section 18 and 20 of the Offences against the Person Act 1861 (wounding and causing grievous bodily harm)
An offence under section 47 of the same Act (assault occasioning actual bodily harm)
An offence under section 1 of the Children and Young Persons Act 1933 (cruelty to persons under 16)
If a parent or carer is physically punishing a child then a referral may be made to the local authority which may well consider it has a duty to investigate. The local authority may have concerns for the child's physical safety and their emotional wellbeing.  In more severe cases there may be concern about the risk of non-accidental injury to the child. Depending on the circumstances, physical chastisement of a child has the potential to lead to a range of social services interventions which at the highest could mean care proceedings being issued.
There is increasing pressure from various organisations to change the law in England, and we look with interest to see whether, and if so, how the law may change in England.
Get in touch
If you would like to speak with a member of the team you can contact our children law solicitors by email, by telephone on +44 (0)20 3826 7528 or complete our enquiry form.