About Alex
I provide advice to individuals that allows them to make informed and practical decisions in any circumstance; whether it is against the emotionally-charged backdrop of a recent bereavement or in finding some certainty by planning for the future.
Alex qualified in 2010 and joined Russell-Cooke in 2014.
Alex advises individuals and families on wills and estate planning, the administration of estates (probate), creating and administering trusts & creating and administering powers of attorney. 
Alex has particular experience of tax planning relating to gifting, separating  and varying estates after death as well as guiding both UK and overseas executors through the complexities of the UK probate and tax system.
Dealing with complex estates after death has allowed Alex to provide clients with an essential understanding of how their decisions will affect those around them when putting together their own wills and plans. 
The broad spectrum of her practice allows Alex to provide clients with tailored options to achieve their goals. She does this with empathy and understanding and in a way that is accessible to the client.      
Alex's background in languages and working internationally (US Vogue in Paris and British Council in Kazakhstan) provide her with the versatility and agility with which she approaches her work at Russell-Cooke.
Memberships
Member of the Society of Trusts and Estates Practitioners (STEP)
Alexandra's highlights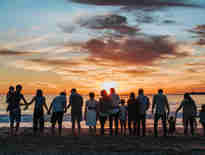 How our private client team can assist you at each stage of your life
It followed a person from birth to old age showing all the wonderful ways in which John Lewis clothes and furniture can be there for you through your constantly changing life.
Helping when there is a dispute between executors
Getting your affairs in order after relationship breakdown
View all News & Insights