About Fiona
An aspect of real estate work that I particularly enjoy is building relationships with clients and working alongside them as part of their team to achieve their goals. It is important to understand what drives and motivates them and to tailor my advice to their needs so they can make informed and focused decisions.
Fiona is known for her positive, professional and practical approach aimed at achieving constructive outcomes for clients. 
Fiona has acted for organisations and individuals operating within several sectors, from hotels and retail chains to data centres and the arts. She has experience in advising individuals, trusts, charities and corporations, both in the UK and overseas, across a range of property matters.
Her knowledge areas include:
commercial and residential sales and purchases
block contracts
development site acquisitions
real estate elements of secured lending
escheat
right of first refusal notices
auction sales and purchases
rent concession letters
lease renewals (within the 1954 Act or outside), surrenders and grants for landlords and for tenants
complex agreement for lease, options or conditional contract structures with conditions related to planning, works and/or profit-sharing arrangements 
Fiona qualified as a solicitor in 2018 and joined Russell-Cooke in 2021.
In her spare time, Fiona is a competitive kick-boxer, breeds butterflies and is training for her black-belt in Shorinjiryu Kenkokan full-contact karate.
Fiona, thank you for your help - and patience - over the past months…I really don't know what I'd have done without your help.
Fiona's highlights
The future of minimum energy efficiency standards for commercial property after 2023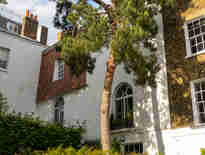 Back to school: Landlord and Tenant Covenant Act 1995, section 8 notices
View all News & Insights