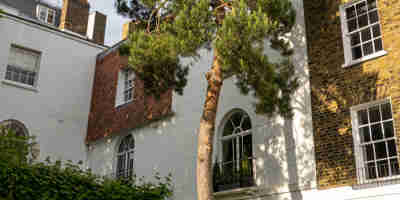 Back to school: Landlord and Tenant Covenant Act 1995, section 8 notices
Hands up those who are familiar with the section 8 procedure under the Landlord and Tenant Covenant Act 1995 (LTCA) and advise clients on the option and effects of serving notice on the sale of its properties? 
Now, both hands up, property lawyers who have served notices and have then proceeded to court where a tenant objects to a release?
It seems from practice and experience that property lawyers give little thought to a landlord's potential liability following a transfer of its reversionary interest. The purpose of this article is to explain the little used provisions contained in the LTCA in relation to new leases and why they are so rarely used.
What is the section 8 procedure?
Due to the concept of privity of contract, a landlord (seller) will remain liable to comply with its obligations in the lease even after its interest has been sold. Normally a buyer will indemnify the seller against any future liability arising in this way. 
However, we all know that any indemnity is only as good as the party giving it. It is often overlooked by professionals that until the seller is released from its obligations under a lease it can remain liable for any breach by the buyer.
An outgoing landlord in these circumstances can apply for a release on an assignment of its reversion under sections 6 and 8 of the 1995 Act within four weeks of completion of the assignment. This application notifies the tenant that the landlord has transferred or proposes to transfer its interest and wishes to be released from its obligations under the lease. 
If the tenant considers it reasonable to be released it can either agree in the prescribed form or simply do nothing.  If the tenant does not consider it reasonable for the landlord to be released it must notify a landlord of its objection within four weeks of the date of notice.
Why would the tenant object to giving a landlord a release? To some extent this would depend on the landlord's obligations in the lease and the nature of the lease. If for example there are wide ranging obligations for insurance, repair, maintenance, financial contributions and if there is a substantial rent deposit being held then a tenant will need to consider the position very carefully. In particular if the tenants interest is by way of an underlease then they are potentially more exposed as referred to in the Avonridge case below. 
A tenant will also need to consider the financial and other strengths of the incoming landlord and its ability to meet its obligations under the lease. However there is no guidance on whether this in itself is a sufficient reason for objecting to a release. 
If a tenant objects to a release then the landlord can apply to court for a declaration that a release is reasonable. Again, there is no specific guidance on what would be reasonable and we expect a court will consider the specific circumstances of each case.
Note that the release of covenants under the section 8 procedure does not apply to pre-existing breaches by either party. Further, any release only applies to landlord covenants in the lease and not to personal covenants e.g. in title documents, planning obligations etc.
Why is the section 8 procedure rarely used and what is the risk to former landlords?
The prevailing attitude amongst lawyers appears to be that a landlord in these circumstances has very little risk of liability. This is due to a variety of reasons such as limited landlord obligations in the lease, the fact that the incoming (purchasing) landlord will owe similar obligations to the tenant as the former landlord and the existence of indemnity covenants referred to above. 
If the incoming landlord is a strong reputable entity there then should be no concerns. But consider the position if the new landlord is of poor financial standing or is otherwise unlikely or unable to comply with its landlord obligations in the lease. Consider the position of that landlord's insolvency.
Moreover consider the leading case of London Diocesan Fund –v- Avonridge property company limited (2005).  Here, Avonridge held a property under a lease for a term of 99 years at a rent of £16,700 per annum. Avonridge granted six sub-leases at a premium of approximately £75,000 for each sub-lease and at a nil rent. Avonridge subsequently assigned the intermediate lease. 
The assignee of the intermediate lease failed to pay the rent to the head landlord and that intermediate lease was consequentially forfeited thereby terminating the sub-leases. 
The sub-tenants brought an initially successful claim for damages against the previous landlord, Avonridge, for breach of its obligations to pay the rent reserved by the headlease, despite the assignee being the intermediate landlord at the time of the breach. Although the previous landlord was successful on appeal, this was due to specific wording in the intermediate lease providing that Avonridge shall only be liable until it has disposed of its interest.  Avonridge was lucky but only just.
There are other hypothetical examples which come to mind. 
What if a new landlord fails to insure the building, comply with its service charge obligations or deals fraudulently with service charge funds or rent deposit? Occupational tenants could pursue that landlord but what if the current landlord is insolvent or otherwise incapable of complying with its obligations? It leaves the original landlord possibly exposed.
These instances rarely occur but thought should be given to limiting the potential risk.
Some lawyers may not want to expose their client to potential litigation costs if the tenant does object to the application to release. However, this could result in simply "kicking the can" down the litigation line and this should not preclude providing proper advice to a seller landlord so that they can make an informed decision.
Are there other contractual methods to limit risk without using the section 8 procedure?
As will be apparent from the comments above there is no automatic release for a landlord on a transfer of its reversionary interest. Save for contractual indemnities between seller and buyer and release via the section 8 procedure, there are other forms of landlord protection. 
A landlord can include in the lease a contractual obligation for the tenant not to unreasonably withhold consent to a section 8 release or, better still, have an automatic release from landlord covenants once it transfers its reversionary interest so that the statutory procedure is not required. 
However, this would not cover existing leases which do not contain that protection for the landlord and would be subject to commercial negotiation for new leases.
Where does this leave rent deposits?
Rent deposit deeds are deemed a collateral document under section 28 of the LTCA so that landlord's obligations will bind a purchaser of the reversion. The former landlord will remain liable in respect of its obligations in the rent deposit deed unless it is released. 
In well drafted documents there will be obligations and indemnities by the purchaser to comply with the requirements set out in the rent deposit deed e.g. in the assignment deed and in the contract. However a former landlord remains potentially liable unless it can obtain a release from the tenant.
Conclusion
This statutory procedure appears to be overlooked on many disposals but should be given more consideration and discussed with sellers particularly where the sale consists of a large portfolio of occupational leases. In an increasingly litigious world, professional advisers should not forget the landlord's potential liability after it has sold the property and should as always be advising a client on the best way to be able to sleep at night.
Get in touch
If you would like to speak with a member of the team you can contact our real estate planning and construction solicitors; Holborn office (Email Holborn)  +44 (0)20 3826 7523; Kingston office (Email Kingston) +44 (0)20 3826 7518; Putney office (Email Putney) +44 (0)20 3826 7518 or complete our form.