About Jasmin
I feel a huge sense of responsibility in helping people through what is often one of the most difficult times in their lives. My aim is to take away the stress from my clients and take a proactive and pragmatic approach to ensure the process is as quick and easy for them as possible whilst still achieving the best possible outcome.
Jasmin advises on a wide range of family law matters arising from the breakdown of relationships or where there are disputes relating to children. These include divorce, financial settlements, domestic abuse, arrangements for children, pre-nuptial and post-nuptial agreements and issues arising between non-married couples. Jasmin has a particular interest in disputes relating to children including cases of internal and international relocation.
Jasmin recognises that every client has their own individual story and unique set of circumstances. All families are different and it is important to take the right approach for that client and focus on their own personal priorities. Jasmin is committed to resolving family matters amicably and constructively and focuses on achieving cost and time effective resolutions.
As well as advising her own clients, Jasmin assists partners Kate Hamilton and James Carroll on their more complex cases.
Jasmin has worked in family law since 2013, starting as a paralegal in a tier 1 firm and qualifying as a solicitor in 2017. She joined Russell-Cooke in 2018.
Notable cases
S v G [2015] EWFC 4 (international relocation to Russia)
Re C (Internal Relocation) [2015] EWCA 1305 (at first instance)
Experience
Acting for high-net-worth individuals with complex asset structures including international elements, inherited wealth, property portfolios and family trusts
Acting for clients on internal and international relocations
Advising and assisting clients with drafting declarations of trust and pre-nuptial & post-nuptial agreements
Assisting client in successfully changing their child's surname in fully contested proceedings
Assisting on cases for financial provision for children including for a high profile international client
Assisting on an interim maintenance application in the High Court where the application was successfully defended
Education
Read law at Northumbria University (LLB Exempting)
Memberships
Member of Resolution, an organisation of family lawyers focused on taking a constructive approach to family issues that consider the needs of the whole family
Panel solicitor for the Affordable Advice service, a collaboration between Resolution and Advicenow (a charity dedicated to ensuring that everyone has the knowledge, confidence and skills they need to secure access to justice)
Jasmin's highlights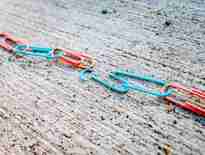 The treatment of personal loans from family members during divorce
Spotlight on: Is it ever right for siblings to be separated between parents?
View all News & Insights