About Olivia
Olivia has a reputation with clients for being highly attentive, organised and responsive in her approach to helping them find solutions to their company law and commercial issues.
Olivia advises on a range of corporate matters, including the sale and acquisition of businesses and private companies, corporate finance and group restructuring, fundraising and corporate governance issues.
Her experience also covers a number of commercial areas, such as drafting and negotiating commercial contracts and advising on data protection matters, particularly for startup and early-stage companies.
She has acted for clients across a variety of sectors including software and technology, consumer goods, professional and financial services, property, hospitality and market research.
Olivia joined Russell-Cooke as a trainee in 2020 and qualified as a solicitor in March 2022.
Olivia's highlights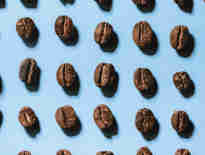 Russell-Cooke completes management buyout of coffee company group
Spring Budget 2023: good news for EMIs and CSOPs
Proposed Companies House reforms in new Corporate Transparency Bill
View all News & Insights