About Paul
Since 1995 I have been seeking to solve people's property disputes. I bring a professional, energetic but most of all sensible approach to my clients' concerns, whether it is a neighbour dispute or a Supreme Court case.
Paul advises businesses, charities and individuals on all aspects of property disputes and their avoidance. Paul's work covers enforcement of lease terms, recovery of money, real estate property disputes, and he has particular interests in business tenancy law, restrictive covenants and rights of light.
Paul joined Russell-Cooke in 2002 and was appointed partner in 2005
Paul grasps complex and difficult elements with ease and is methodical in his approach. Highly intelligent and a strategic thinker, there is no better person to have on your side.
Experience
Advising a range of occupiers and developers in respect of property development and the impact of Rights to Light – how they might be avoided or if they cannot be avoided then managed and where necessary, acting in court proceedings

Advised and acted successfully for Alexander Devine Children's Cancer Trust in the leading Supreme Court case about restrictive covenants - the case clarified the relevance between securing a planning permission for a development and a developer's conduct in engaging with neighbours and ADCCT's legal rights have been reinforced

Acted successfully for a law firm in a case which came to a virtual three day trial about an alleged mistake in a rent review clause - the claim by the landlord was dismissed thereby saving the law firm a considerable amount in rent and costs

Advising and acting (including in proceedings) for a client in respect of restrictive covenants over one of its sites which, if upheld, would impede a substantial development

Advising a central London property owner in defence to a valuable claim for adverse possession (squatters' rights)

Acting successfully for the landlord Norfolk Square in Norfolk Square (Northern Section) Limited v M&P Enterprises (London) Limited in a number of legal claims, including securing an order for possession under the LTA 1954 following a six day trial

Acting successfully at first instance and on appeal in Huntsmore House (Freehold) Limited v Snowball Assets Ltd – an important enfranchisement case

Advising on the property management and litigation issues arising from a number of landmark London buildings, including Shell-Mex House, The Plaza, the Barkers Centre and the Kensington Roof Gardens building
Paul Greatholder … punches well above his weight. He represents his clients forcefully. He won't ever miss a trick, is entirely on top of everything and has real tactical nous.
Memberships
Member and former chair of the Property Litigation Law Association
Paul's highlights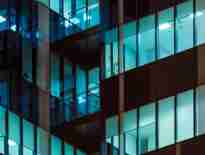 Events
A seminar on the Building Safety Act 2022: Where are we now?
Where are we now?
Shock as Tate Modern viewing platform ruled a nuisance - The Times and Law Society Gazette
Restrictive covenants: when can they be set aside?
View all News & Insights