About the employment law team
Welcome to our employment team at Russell-Cooke. Our dedicated experts are here to empower both individuals and businesses. From addressing discrimination and whistleblowing concerns to ensuring robust employment policies and resolving disputes, our team brings a wealth of experience to every case. 
We specialise in navigating complex issues such as wrongful and unfair dismissal, contractual entitlements, and transactional support for businesses, ensuring that your workforce operates within the boundaries of fairness and compliance.
Our team is here to guide you through the intricacies of employment law with precision and dedication. Whether you're seeking protection of your rights or strategic guidance for your business, trust us to be your partners in achieving equitable and thriving workplaces.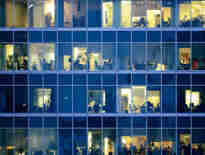 Employment law
Employment issues are personal and often complex. The legal landscape is ever-changing and the stakes are high for both the business and the individual...
Get to know our employment law team
---
Get in touch
If you would like to speak with a member of the team you can contact our employment law solicitors by email, by telephone on +44 (0)20 3826 7512 or complete our enquiry form.