About Anthony
I provide the advice and support I would want to receive in the same position; sensible, commercial, legally sound and cost effective. Although the decision about how to proceed will always be yours, I'm not afraid to tell you what I would do in your place.
Anthony joined Russell-Cooke in 1992 and has been a partner since 1999. He speaks French and Italian.
Anthony acts for employers of all sizes, senior executives and partners, specialising in: 
negotiations in relation to joining and leaving packages (including to protect deferred compensation, shares or options, guaranteed/joining bonuses, carried interest, and other valuable benefits)

disputes involving bonuses, entitlements under incentive plans, breach of contract, restrictive covenants, duties owed, shares and team moves

discrimination, whistleblowing and unfair and wrongful dismissal

disciplinary issues, including those with regulatory and/or criminal implications

grievances
Anthony has extensive experience, gained over more than 30 years, and regularly writes about employment law developments. His comments and articles have appeared in national newspapers, trade journals and elsewhere.
Anthony has lectured on industrial relations and employment law at Kingston University, given talks on a wide range of employment law topics and provided tailor made training to employer clients.
Anthony brings great professionalism balanced with humility.
Experience
Large career loss claim for traders

Acted for many high profile senior executives and partners in banking and finance, politics, the law, journalism, accountancy, medicine, teaching, etc. 

Many cases which have been reported in the national press

An appeal to the Employment Appeal Tribunal in the high profile claim in which associative disability discrimination was first recognised as being actionable

Applying to the High Court and thereafter the Court of Appeal on behalf of a vice chancellor for an injunction to prevent a university acting in breach of its own procedures

Successfully striking out more than 10 separate race and religious discrimination claims brought against a regulatory body relating to the exercise of its regulatory functions

Advising and acting for a number of private schools

Handling delicate situations involving allegations of sexual misconduct sensitively (both for employees and employers)

Supporting employees/partners who are suffering from stress, anxiety or depression, or are neuro-divergent
He was thorough, knowledgeable and regularly gave sound advice. I felt in safe hands at all times in a most difficult scenario.
Memberships
Member of the Employment Lawyers Association

Member of the Discrimination Lawyers Association
My overall impression of Anthony is that he is a sensational business partner, applying a deep understanding of the law with practical application to ensure the best possible outcome for me. Anthony could be direct and tough, but fair, however his calm demeanour and authoritative approach defused tension by bringing clarity and understanding. I have recommended Anthony to numerous individuals in my network.
Anthony's highlights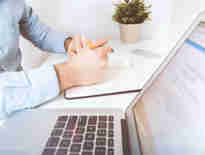 Non-compete clauses in the UK—Corporate Live Wire
Partner Anthony Sakrouge has written an article discussing the proposed changes to non-compete clauses in employment contracts by...
Bullying and discrimination at NHS Blood and Transplant - Personnel Today
Is football as important as religion? - HR Magazine
View all News & Insights