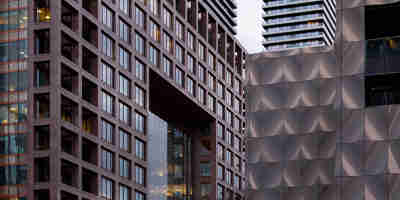 Legislation update: New amendment regulations to Building Safety Act 2022
The Building Safety Act 2022 ("BSA") is an extremely complex piece of legislation, with quite a lot of equally complex subsidiary and secondary legislation.
As it beds in, those affected by it have noted areas where there are apparent gaps or uncertainty as to the meaning of certain provisions.
On 5 August 2023, new regulations amending the secondary legislation came into force.  
The Building Safety (Leaseholder Protections etc.) (England) (Amendment) Regulations 2023 ("Amendment Regulations") seeks to add to or clarify the Building Safety (Leaseholder Protections) (Information etc.) (England) Regulations 2022 and the Building Safety (Leaseholder Protections) (England) Regulations 2022.
We set out below some key changes introduced by the Amendment Regulations.
Addition to the list of prescribed Interested Person in applications for Remediation Orders and Remediation Contribution Orders
The Homes and Communities Agency ("HCA"), established by the Housing and Regeneration Act 2008, can now apply for Remediation Orders under section 123 of the BSA.
HCA, named managers of a relevant building, residents management companies (body corporates limited by guarantee which are parties to a lease of a building where members are leaseholders or majority of shares are owned by leaseholders) ("RMC")) and right to manage companies (under the Commonhold and Leasehold Reform Act 2002 ("RTM")) can now apply for Remediation Contribution Orders under section 124 of the BSA. This is a welcome change as previously, named managers, RMC or RTM, which may deal with remediation as part of their management function, were not provided with the right to seek an order under section 124.
Landlord's Certificate 
There is now a new triggering event for a Landlord's Certificate to be provided. Within four weeks of a landlord becoming aware of a new Leaseholder Deed of Certificate, where there is information not included in a previous Landlord's Certificate, an updated Landlord's Certificate must be provided.
In certain circumstances, the extent of the information and evidence to be provided with a Landlord's Certificate is reduced.
A new prescribed form for the Landlord's Certificate reflecting the changes is introduced to replace the previous version. This follows much debate over the old form, which imposed unnecessarily onerous burden on landlords in certain circumstances and contained various inconsistencies with the relevant regulations.
Leaseholder Deed of Certificate
A current landlord is now required to provide RMC, RTM or the named manager of a relevant building with a copy of a Leaseholder Deed of Certificate within one week of receiving it. This change now provides to those with management responsibilities a right to necessary information in respect of the recoverability of any remediation costs from leaseholders in certain circumstances.
Recovery of remediation costs from other landlords
The Amendment Regulations clarify that, where there are two or more landlords who are responsible for a relevant defect, their liability is joint and several.
There is an amendment to the regulations dealing with a landlord's ability to recover from other landlords in certain circumstances. This seeks to resolve an issue in the relevant regulations.  How it will operate in practice remains to be seen.
The Amendment Regulations containing the new prescribed form of the Landlord's Certificate can be accessed via the Legislation.gov.uk website
Get in touch
If you would like to speak with a member of the team you can contact our property litigation solicitors by email, by telephone on +44 (0)20 3826 7525 or complete our enquiry form below.
Related insights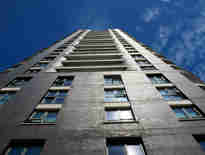 Russell-Cooke obtained a Remediation Order under the Building Safety Act 2022 for cladding and building safety defects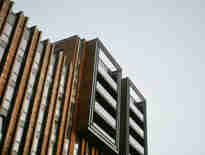 Freeholder and developer ordered to repay leaseholders' remediation costs under the Building Safety Act 2022
View all News & Insights