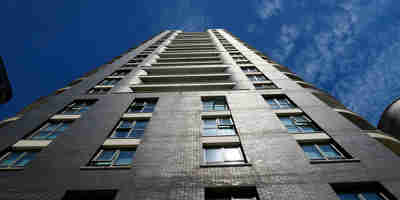 Russell-Cooke obtained a Remediation Order under the Building Safety Act 2022 for cladding and building safety defects
In 2-4 Leigham Court Road, LON/00AY/HYI/2022/0005 & 0016, Tanfield Chambers' Robert Bowker, instructed by senior associate Pauline Lam, acted for a group of leaseholders in an application under section 123 of the Building Safety Act 2022 (BSA) against the landlord, Kedai Ltd, the freeholder.
This short article by Robert Bowker and Pauline Lam is intended to shed some light on several significant features of the case.
Representation
Until just prior to the final hearing, the group of applicant leaseholders had conducted the case themselves, without any legal or other professional assistance. In many cases, applications brought by leaseholders under the BSA will follow a similar pattern; leaseholders will not have access to funding. As the decision demonstrates, when managing cases the Tribunal will, where necessary, be willing to treat applications sympathetically and with a high degree of flexibility.
Expert evidence
The respondent relied on a fire safety expert. The applicants did not instruct their own expert. As the decision demonstrates, the absence of expert evidence on the applicant's part will not necessarily be fatal. It will not, however, be the norm. 
Local authority
The local authority, Lambeth, applied and was joined to the application as an interested person yet played no active part in the proceedings and did not even attend the final hearing to observe, let alone participate. Although local authorities could (and arguably should) be a critical source of support and funding for leaseholders in applications for remediation orders and remediation contribution orders, they seem remarkably disinterested in remedies under the BSA. Instead, they appear committed to serving improvement notices under the Housing Act 2004 even where, as here, proceedings under the BSA were already on foot. 
Other relief
The Tribunal considered and rejected several other remedies the leaseholders sought in their statements of case when acting in person. As that part of the decision shows, the Tribunal's jurisdiction is clearly limited to the matters dealt with in section 123. Pursuing other remedies outside the Tribunal's jurisdiction can have an effect on any linked section 20C costs order. But, even where leaseholders raise and pursue matters outside the Tribunal's jurisdiction, the Tribunal will be flexible so as to separate the wheat from the chaff. 
Outcome
The Tribunal was flexible. Its focus was on outcome. It did not allow process, related legislation or technical matters to obstruct the core issue; applying the BSA to ensure the building is made safe.  As the Tribunal made clear, the purpose of the BSA is not to impose a costly burden on leaseholders (see paragraph 85) and is intended to protect leaseholders (see paragraph 86).
Conclusions
A group of leaseholders, acting in person until just prior to the final hearing, preparing its own statements of case, without its own expert evidence and without any material support from a local authority, can succeed in obtaining a remediation order. It remains to be seen whether this will embolden other groups to seek redress under section 123 (and section 124). And, perhaps more significantly, whether local authorities will start to take an interest in being an interested person. 
Get in touch
If you would like to speak with a member of the team you can contact our property litigation solicitors by email, by telephone on +44 (0)20 3826 7525 or complete our enquiry form below.
Related insights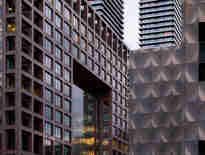 Legislation update: New amendment regulations to Building Safety Act 2022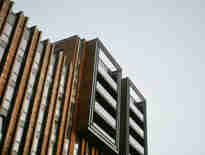 Freeholder and developer ordered to repay leaseholders' remediation costs under the Building Safety Act 2022
View all News & Insights