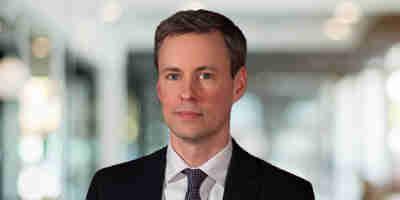 Russell-Cooke augments private client team in central London HQ
The private client team at law firm Russell-Cooke this week added partner James Cook to its growing central London presence bringing partner numbers in the private client group to nine. Cook joins partner Rebecca Fisher who leads the central London private client team. 
James Cook advises on estate and succession planning, wills, probate, trusts, tax planning, lasting powers of attorney, and court of protection matters. He qualified in 2010 and was made a partner at law firm Collyer Bristow in 2019. He brings technical expertise, a strong client following and international experience.
I'm delighted to welcome James to Russell-Cooke. He is a great fit for us culturally and in terms of his strong practice. This recruitment supports the rapid expansion and growth of our private client group. These are exciting times both for the group and the firm with continued expansion into our central London headquarters.
The decision to join Russell-Cooke was made easy for me by the enthusiastic reception I got from the team and partnership. Their ambitious and open-minded approach to the growth of the private client practice is backed by the ambition of the firm. This is appealing to me as I'm keen to take on new challenges where I can. I see Russell-Cooke as a firm of great opportunities for development and I'm delighted to be here.
The central London private wealth presence was established by Rebecca Fisher following a move from the firm's Putney office earlier this year. She works closely with our other private wealth focused partners in the Bedford Row office, including family lead partner James Carroll and head of contentious trust and estates practice, Alison Regan. The firm's Bedford Row office is home to a substantial proportion of the firm's real estate department, as well as residential property, property litigation, reputation management and crime groups. 
Cook's arrival brings Russell-Cooke partner numbers to 63.
Get in touch
If you would like to speak with a member of the team you can contact our private client solicitors; Holborn office +44 (0)20 3826 7522; Kingston office +44 (0)20 3826 7529 or Putney office +44 (0)20 3826 7515 or complete our form.