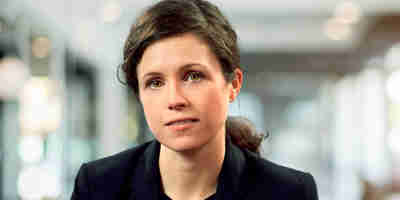 Russell-Cooke's Jade Quirke wins Kingston Young Professional of the Year award
Russell-Cooke senior associate Jade Quirke of the children and education team won the Young Professional of the Year award at the Kingston Borough Business Awards at Warren house in Kingston-upon-Thames on 23 March.
The Kingston Borough Business Awards (KBBA) were launched by Kingston Chamber of Commerce in 2021 to celebrate the excellence of local businesses who had shown "determination, creativity and resilience" during the pandemic. The Young Professional of the Year award celebrates and recognises young people who have made a significant contribution or acted as role models to their profession and business. Judges were looking for young professionals who make a difference to the organisation they work in and the wider industry.
Jade joined Russell-Cooke in 2021 and was promoted to senior associate on 1 July 2022. She specialises in international and domestic surrogacy, adoption and all areas of complex children law matters. Jade regularly speaks about her knowledge of these specialist areas of law both in the UK and internationally and has been involved in ground-breaking cases, such as that of  X v Z where the court made a parental order in respect of an adult child following a historic international surrogacy for the very first time.
Partner Sarah Richardson said: "This award reflects the talent, dedication and leadership that Jade demonstrates in her field. We are immensely proud of the work that Jade does within our team and the wider firm. She has developed this new area of work within the children team and it is a now growth area for us given the number of families and individuals needing support with growing their families. Our congratulations to Jade on this very well-deserved win."
Get in touch
If you would like to speak with a member of the team you can contact our children law solicitors by email, by telephone on +44 (0)20 3826 7528 or complete our enquiry form.