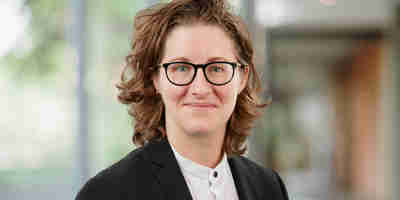 Russell-Cooke's Lui Asquith made Co-Vice Chair of Human Rights Lawyers' Association
Russell-Cooke is pleased to announce that associate Lui Asquith, of the public law team has recently been appointed as Co-Vice Chair of the Human Rights Lawyers' Association (HRLA).
The HRLA is led by newly-appointed KC, Joe Middleton of Doughty Street Chambers.
The HRLA has over 2,000 members including solicitors, barristers, advocates, judges, government lawyers, legal academics, legal executives, in-house lawyers, pupils, trainees and law students. It exists to increase the knowledge and understanding of human rights and to aid their effective implementation within the UK's legal framework and system of government.
Lui is an associate in the public law team. Their practice focuses on judicial review, human rights claims, discrimination claims, and equality law cases. They also have a regulatory and charity dispute caseload.
Lui has a strong history and a particular interest in working on behalf of LGBT+ equality and black box algorithms and the rights of individuals.
Lui Asquith said: "I am honoured to take up the position of Vice Chair on the new Executive Committee. Although the HRLA has been around for 20 years, this year its mission is needed more than ever. With a government agenda that includes the Bill of Rights, the Retained EU Law (Revocation and Reform) Bill 2022, amongst motions that threaten workers' rights and other general civil liberties; such as the right to peacefully assemble. I take this position seriously and hope to do it justice.
"With huge thanks to my predecessors over the past 20 years, I take the baton and I'm ready to get to work. Congratulations to Joe and the newly elected Executive Committee."
Get in touch
If you would like to speak with a member of the team you can contact our regulation and compliance law solicitors by email, by telephone on +44 (0)20 3826 7524 or complete our enquiry form.