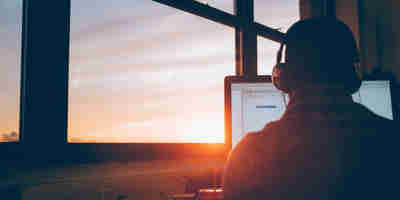 The transformation of legislation, remote will signing and the impact on will challenges
In the wake of the COVID-19 pandemic, trust, will, and estate disputes associate Emma Lowe has taken the opportunity to reflect on how our legal landscape underwent a transformation.
Much like the changing seasons, legislation was forced to adapt to the new and unprecedented challenges that the pandemic presented.
In particular, in the private client world, quarantines, social distancing measures, and lockdowns made it challenging for individuals to meet in person with witnesses and legal professionals for the signature of wills.
The existing relevant legislation (section 9 of the Wills Act 1837) required that: 
 A will must be in writing;
A will must be signed by the person making the will; and
The testator's signature must be witnessed by two witnesses present at the same time. 
The inability for many to meet in person, and for witnesses and testators to be in the physical presence of each other, necessitated a rapid response from the government to introduce The Wills Act 1837 (Electronic Communication) (Amendment) (Coronavirus) Order 2020 (the "Amendment Order"), which amended section 9 of the Wills Act 1837. This changed the definition of 'presence' to include presence by means of video conference or other visual transmission (an option clearly not available in 1837!). Effectively, it meant that wills could now be remotely witnessed via a video call. 
Save for permitting remote witnessing, all other pre-existing requirements for due execution and for a valid will still have to be met. Importantly, electronic signatures are not permitted, and the will is not valid until both witnesses have signed it. In practical terms, a remote execution therefore requires at least two (likely three) successive video conferences. The testator will sign the will (with the witnesses present simultaneously in the same video-link), and the will should then be taken to the witnesses to sign, ideally within 24 hours, who will sign the document via a further video link (with the testator present). 
The Amendment Order was expressed to apply to wills and codicils made between 31 January 2020 and 31 January 2022, but has since been extended until 31 January 2024. 
Whilst these legislative amendments were designed to address the pandemic's challenges, they may have inadvertently created a landscape conducive to an increase in will challenges. Will challenges occur when individuals dispute the validity of a will, often on the grounds of undue influence, lack of testamentary capacity, fraud, or lack of knowledge and approval.
Undue influence
Signing a will via video call may provide an opportunity for undue influence or coercion to occur without being detected. It may be more challenging to ascertain whether the testator was acting freely and independently when signing a will. 
Capacity
Where a testator's mental capacity is called into question, the witnesses will likely be key witnesses of fact. The absence of physical interactions may affect their recollections as to the testator's state of mind, comments made at the time and so on. Where instructions are taken by the will drafter remotely, it may also mean that they are unable to spot potential incapacity and requirements for a medical examination.
Fraud
The absence of in-person interactions makes it more difficult to detect fraud. In particular, there is a higher risk that the testator may sign one will on a video link in the virtual presence of the witnesses but be forced to sign a second will off camera which is then posted to the witnesses for signature. There may also be the opportunity for the signature page to be detached and attached to another document.
Knowledge and approval
Remote will signings may lack the rigorous scrutiny of traditional signings, and, in the face of a challenge to a will on this ground, it may be more challenging to gather evidence proving that the testator fully understood and approved the contents of the will.
Signing a will via video call clearly brought convenience during a time of crisis, and this has been recognised in a post-COVID world (having been extended until at least January 2024). Against this background, however, it is crucial to strike a balance between embracing innovation and safeguarding the rigorous and robust safeguards surrounding a traditional will signing.  
To help mitigate against future will challenges for remotely signed wills, consider the following:
Record the entire process: There is no requirement to record the process, but this is a sensible step, as the recording could be a very important source of evidence in the event of a validity challenge to a remotely witnessed will.  In particular:

to help mitigate against future undue influence claims, the testator should be recorded explaining who is present with them and what instigated the remote signing of the will
to help mitigate against capacity claims, the testator should be asked open-ended questions; and
to help mitigate against knowledge and approval, the will should be read back to the testator (or screen-share), highlighting specific clauses and their effect (particularly complicated ones)

Records should be kept secure
Consult a solicitor
By implementing robust safeguards, keeping clear records and documentation and seeking professional oversight, you can ensure that your testamentary wishes are upheld and the chances of a will challenge avoided.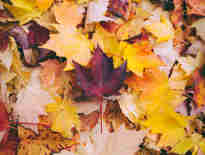 Private client legal news—October 2023
Read the recent updates and hot topics from across the private client team.
Find out how our specialist will solicitors can help
If you would like to speak with a member of the team you can contact our private client solicitors; Holborn office +44 (0)20 3826 7522; Kingston office +44 (0)20 3826 7529 or Putney office +44 (0)20 3826 7515 or complete our form.