About the immigration law team
From facilitating sponsor licence applications to offering strategic guidance for families, individuals, and businesses navigating the complexities of UK immigration law, the Immigration team at Russell-Cooke are your partners in achieving success.
With a keen understanding of the ever-evolving legal landscape, our team is driven to provide practical, results-oriented advice that ensures compliance and maximises opportunities. Whether you're a business seeking skilled talent from across the globe or an individual aiming to secure your immigration status, we stand ready to guide you through every step with clarity and confidence.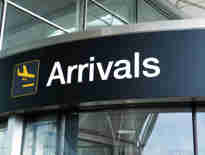 Immigration law
At Russell-Cooke we understand that immigration law is personal, even for businesses, and we reflect this in both our advice and approach...
Get to know our immigration law team