About Harriet
Whilst we would all like to avoid disputes and litigation wherever possible, that cannot always happen. If a dispute does arise, I am able to assist to try to resolve the issue in an efficient, commercial and cost-effective way.
Harriet assists businesses and individuals in managing and resolving disputes in relation to both commercial and residential properties, including, if possible, avoiding a dispute arising. 
Her areas of expertise include commercial landlord and tenant disputes, including arrears recovery and forfeiture of commercial leases. Harriet also works closely with our commercial real estate department on lease renewals, assisting with the statutory notice formalities and lease renewal proceedings, for both landlords and tenants. 
Harriet also has experience in dealing with residential property disputes, in particular in relation to applications for consent to alterations, interpretation of restrictive covenants, and service charge disputes.  
Notable cases
Harriet has been involved in:
advising a residential freeholder on a service charge dispute with a leaseholder, with the matter settling the day before trial

assisting on a high-profile rights to light claim (acting for the claimant/adjoining owner) which settled on confidential terms immediately before trial
Her client service, general level of service and level of sophistication are very strong. Her commercial awareness and vision are strong.
Experience
Harriet's experience includes:
advising on dilapidations negotiations and settlement agreements on commercial properties

advising an investment fund landlord on a range of matters, including contentious and non-contentious commercial lease renewals, termination of leases and rent arrears recovery

advising residential freeholders of their rights in relation to applications for consent for alterations from their leaseholders

debt recovery proceedings (rent and service charge arrears, both residential and commercial)

advising on the interpretation of a rent reduction clause in the context of the coronavirus pandemic and the various legislation introduced

disputes relating to the sale of properties (including failure to complete)

advising on access to neighbouring land in the context of building projects

advising commercial landlords and tenants on their rights and obligations where a break notice has been (or will be) issued

advising on the enforceability and interpretation of restrictive covenants (both residential and commercial property)
I would like to echo…positive feedback on Harriet's handling of the litigation…Her professionalism and case management since then has been exemplary.
Education
Studied archaeology (BA) at the University of York, graduating with a 2.1
Completed the Graduate Diploma in Law at the University of Law
Completed the Legal Practice Course at the University of Law, obtaining a commendation
Memberships
Member of the Property Litigation Association
Member of the Dilapidations Association
Harriet's highlights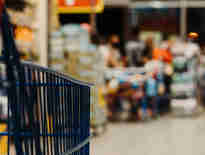 Immediate redevelopment break clauses—are they at odds with the Landlord and Tenant Act 1954?
Following the recent case of B&M Retail v HSBC Bank, associate Harriet Allsop and trainee James Underwood explore the question put before the high court...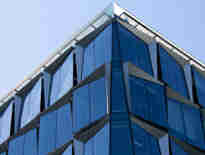 Real estate legal news—October 2023
Welcome to the second edition of Russell-Cooke's real estate legal news. It's now been six months since we published our inaugural newsletter...
When can there be a 'continuing nuisance'? The Supreme Court's decision in Jalla v Shell International Trading and Shipping Co provides useful guidance
View all News & Insights