About Jeremy
Jeremy has experience acting for large institutional employers as well as small and medium size businesses.
He advises employees and senior executives, often at short notice on sensitive workplace issues such as restrictive covenants, discrimination and pay related disputes on bonuses, commission and incentive plans. He has particular experience in advising on settlement agreements and negotiating favourable severance payments for employees.
He also advises on a breadth of employment law issues such as disciplinary matters, grievances, redundancy, unfair dismissal and whistleblowing.
Jeremy regularly comments on employment law related issues for the media. His comments and articles have appeared in the Evening Standard, The New York Times, Personnel Today and HR Magazine.
He is fluent in Spanish and also speaks French.
Jeremy joined Russell-Cooke in 2017 having previously worked for two City law firms. He was promoted to senior associate in 2021.
Experience
Acting for a senior professional in a race discrimination claim against a large organisation resulting in a favourable settlement
Acting for former employee of a public relations firm in successfully preventing litigation for alleged breach of restrictive covenants
Negotiating high value and sensitive settlement agreements for senior executives in the financial services sector
Advising a senior executive of a large charity on whistleblowing claims and achieving a favourable settlement
Successfully defending a claim of unfair dismissal at the employment tribunal resulting from a complex investigation into racial discrimination
Advising a number of senior employees on post termination restrictions including 'non-compete' clauses
Education
Read Spanish at Leeds University and gained a first class degree
Gained an upper second class LLB from Nottingham Law School
Memberships
Member of the Employment Law Association
Publications
Contributed to Tolley's Employment Law Handbook
Jeremy's highlights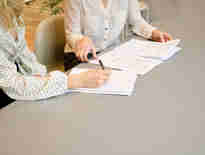 Recruiters 'headhunting' underperforming employees to avoid expensive payouts—The Telegraph
Senior associate Jeremy Coy has been quoted in an article in The Telegraph, which explores the concept of 'reverse hiring', when...
An employer's guide to digital nomads
Employment law update: Is there a legal right to work from home? COVID-19 and the workplace & more
View all News & Insights