About Michael
I help individuals, businesses, regulators and charities to achieve their objectives by navigating complex legal issues and managing legal risk. I enjoy getting to know my clients and supporting them through what can be difficult times with the potential for reputational harm. I identify the crux of the issue that my client faces and then focus on achieving a practical solution.
Michael specialises in regulatory and public law, and disputes involving professional practice.
Michael acts for regulators, businesses, charities and private clients in relation to:
regulatory investigations
complex disciplinary proceedings (including statutory appeals)
judicial reviews
professional liability disputes
charity disputes
data protection and privacy disputes
In addition to his contentious practice, Michael advises on:
the exercise of statutory powers, drafting procedures and rules, and sustainable public law decision making
business structures for professionals
regulatory compliance
Michael's advice is informed by his broad experience in public policy at the Ministry of Justice and Legal Services Board.
Michael has a particularly strong reputation for his experience in legal services regulation, having acted for both regulators and firms and individuals subject to investigation/disciplinary proceedings. Recent examples include sexual misconduct allegations and alleged breaches of anti-money laundering regulations.
Michael also advises on the regulation of accountants, architects, teachers, financial services professionals, healthcare professionals and charity trustees.
He brings and defends judicial reviews, including policy issues affecting the charity sector and in the regulatory context. He has brought public procurement challenges on behalf of charity and commercial clients.
Michael is experienced in advising clients who are required to give evidence to public inquiries (including the Independent Inquiry into Child Sexual Abuse and the Infected Blood Inquiry).
He has also advised on financial mis-selling, pensions administration and unauthorised payments/cyber fraud cases.
Michael Stacey is a fantastic litigator; shrewd and tactical but with excellent legal knowledge and excellent client-handling skills.
Notable cases
Baines & others v. Dixon Coles & Gill [2021] EWCA Civ 1211: acting for the SRA as intervener in a case concerning the aggregation of claims against solicitors arising from misappropriations of client money
R (Authentic Equity Alliance CIC) v. Commission for Equality and Human Rights [2021] EWHC 1623 (Admin): acting for the claimant in a judicial review concerning the EHRC's guidance on the Equality Act 2010 provisions in relation to separate or single sex services
Solicitor Z: acting for the Respondent to disciplinary proceedings by the SRA in seeking summary dismissal of the allegations or alternatively a permanent stay on health grounds
R (Bus & Coach Association) v Secretary of State for Transport [2019] EWHC 3319 (Admin): acting for interested parties in a judicial review posing an existential threat to the community transport sector
Wingate v. Solicitors Regulation Authority [2018] EWCA Civ 366: acting for the SRA in the leading case concerning the concept of a lack of integrity for professionals and the distinction between a lack of integrity and dishonesty
He's responsive and has an excellent understanding of the issues.
Memberships
Member of the Association of Regulatory and Disciplinary Lawyers (ARDL)
Member of the London Solicitors Litigation Association
Michael Stacey enjoys a strong reputation for his knowledge of regulatory issues faced by clients… He represents legal, healthcare and education professionals in disciplinary hearings, in addition to assisting regulatory bodies with fitness-to-practise proceedings and procedural matters.
Publications
Contributor to The Law of Legal Services and Practice (Lexis Nexis)
Lead author of the first two chapters covering the Regulatory Framework and Authorisation
Michael's highlights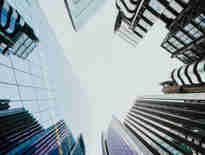 Axiom Ince closed by SRA following months of turmoil—Legal Business
An article quoting partner, Michael Stacey has appeared in Legal Business. The article discusses the closure of Axiom Ince by the Solicitors Regulation Authority (SRA)...
Courts provide stability when politics turn wild—the Times
Thefts from the client account: will firms' insurance cover it? - Solicitors Journal
View all News & Insights