About Natasha
My focus is on getting the best outcome for your children, whatever the situation, and ensuring my clients feel confident in their legal advice throughout. Whether you are navigating a separation, trying to resolve international issues for your children or struggling with domestic violence or the child protection process, my role is to guide you through your particular family crisis with experience and compassion.
Natasha is experienced in advising clients in a wide range of matters including adoption, children arrangements following separation or divorce, care proceedings and injunctions.
Much of Natasha's work involves international clients. Her client base also includes children, parents, grandparents, adopters and foster carers and she is regularly instructed by professional children's guardians to represent children in complex public law cases. She is routinely instructed by the central authority to represent parents in child abduction cases.
Natasha is accredited to the Law Society's Children Panel and is a Resolution accredited specialist in child abduction and private children law.
Natasha will represent clients in court whenever possible to provide continuity and consistency of representation. This is particularly pertinent in relation to younger clients. Clients have praised Natasha for her 'unquestionable professionalism', her 'meticulous' approach to her work and her 'kindness and support'.
Natasha joined Russell-Cooke as a trainee in 2012 and qualified into the children team in 2014. She was promoted to senior associate in 2020.
Experience
Making arrangements for children when parents are separating and need assistance in resolving disputes arising from their change in circumstances. She advises and represents parents in all aspects of their children's arrangements including practical arrangements for the children on separation, applications to move overseas with children and issues arising around parental responsibility

Complex arrangements for children which may involve multi-agency organisations and different jurisdictions when parents and family members require specialist assistance with regard to their children's arrangements

Local authority involvement with families known as 'Public Law proceedings' where social services seek to share parental responsibility with parents due to concerns about the children's welfare. This can lead to children being placed in care and/or adopted. She acts for children, parents and extended family members and is instructed by parents in complex cases involving issues of mental health, substance misuse, non-accidental injury and where criminal law matters affect the family. She also has particular experience with young parents involved in care proceedings

Making arrangements for extended family members to care for children by way of special guardianship orders, including the financial and practical support that may be available to them as carers

Injunctions and protective measures. She is experienced in representing individuals seeking non-molestation orders and occupation orders and representing clients in court; and is able to act at short notice in emergency cases where necessary
Education
Studied English literature and language at the University of Oxford
Trained and qualified as a solicitor at Russell-Cooke
Memberships
Member of Resolution, an organisation of family lawyers focused on achieving family and child focussed resolutions
Member of the London Children Lawyers' Association
Member of the Association of Lawyers for Children
Accredited to the Law Society's Children Panel
Natasha's highlights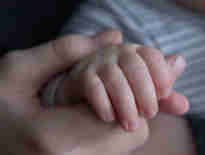 Events
Jade Quirke and Natasha Kirk speak at Surrey Law Society webinar on surrogacy, child abduction and adoption
View all News & Insights