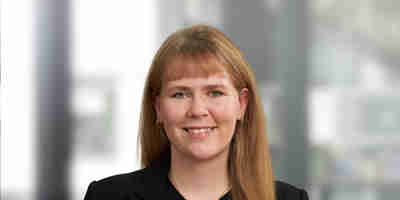 Getting real in a real estate seat
Prior to the start of my training contract I'd had little experience of property law beyond my undergraduate degree and a module on the Legal Practice Course.
The former had taken a very theoretical approach and the latter had been somewhat disrupted by the pandemic, meaning that when I was told that my first seat would be in real estate I wasn't quite sure what to expect. I did know that Russell-Cooke's real estate practice was very well-regarded and that the quality of work was likely to be excellent. While the last five months have confirmed those expectations I have also been surprised by the range of work and the variety of clients that I have encountered.
Throughout my seat I have worked on numerous matters for large corporate clients - including household names such as Pret a Manger - property investors, and small business owners. This aligned for the most part with my preconceptions. However, alongside this highly commercial work I have also had the opportunity to be involved in a number of residential property matters, including for corporate freeholders and for a purchaser wanting to take their first step on the property ladder. Furthermore, I have provided assistance to the planning team, where the clients have ranged from developers to individuals wanting to object to works proposed by their neighbours. One of the most important factors in a successful seat is exposure to the department's full range of work and I hope the above illustrates that on this the real estate team has truly delivered.
On a number of these matters I have been the first point of contact for the client, with responsibility for ensuring that they are kept fully informed with the progress of the matter. For some clients, contact with lawyers is part of their day-to-day role and they are well-versed with the issue at hand. Others may not often require the advice of property lawyers and they may be far less familiar with the transaction. As in other areas of the law, client focus is key and through this direct contact I have gained a wealth of experience in managing those relationships which will serve me well for the rest of my training contract.    
Get in touch
Visit our graduate recruitment portal for further information on our training contracts and vacation scheme.