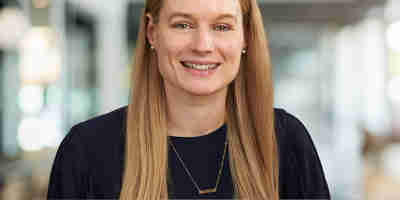 Life as a charity trainee
As I approach the end of my first seat in the charity law and non profit team, I am struck by the variety of work I have been given, as well as the level of responsibility. It has been a fantastic experience to work in one of the largest teams of specialist charity lawyers in the UK representing a number of household names. The team's passion for the sector is palpable, with a lot of my colleagues being charity trustees themselves. As charity law was new to me (and very broad), there has been a lot for me to get to grips with, but I have felt extremely supported by the team.
Working with both the governance and commercial lawyers, I have gained a well-rounded view of the type of work available. No two days are the same; one day, I may be assisting on a merger or registering a new charity, the next I may be reviewing an employment contract or drafting an advice note for a disciplinary process.
Unusually charity law offers the chance to work with both businesses and individuals. I have particularly enjoyed working with clients who have set up charities in areas as varied as international development, environmental conservation and mental health support. The charity founders' motivations and the causes they want to support can be deeply personal, and supporting them through their journey is particularly rewarding. I was able to attend meetings with founders to learn more about the type of work the charities would be doing, and then I assisted with drafting the charities' constitutions, Charity Commission application forms and charity policies.
I also had the chance to attend charity trustee meetings. Although I was mainly tasked with taking the board minutes, it has given me a real insight into the day-to-day running of charities, which are run by dedicated and highly skilled voluntary trustees.  
Throughout my time in the charity department, I have had a lot of fun and felt like a truly valued member of the team. My colleagues have been really welcoming and it has been great getting to know them at our regular team socials. Anyone looking for a diverse and rewarding seat should consider the charity law and non profit team.
Get in touch
Visit our graduate recruitment portal for further information on our training contracts and vacation scheme.