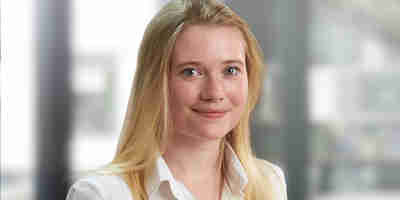 Life of a trainee lawyer at Russell-Cooke
Sports and a buzzing social life
The 'other' side of life as a trainee lawyer in Russell-Cooke
You will have read a lot about the work Russell-Cooke does, and the experiences trainees have had in different departments. What you won't have read much about is the other side to trainee life – the social side, and in particular sports.
From weekly 5-a-side football and netball games, monthly cricket matches over summer and annual tag rugby tournaments, there is a big range of different clubs to get involved with.
Football
On Tuesdays there are weekly 5-a-side matches in Wandsworth with pub sessions afterwards to nurse any injuries. All levels of experience are welcome, all you need to bring is yourself and some enthusiasm. Throughout the summer the Russell-Cooke team played in various friendlies against other firms, their most recent match ended in a 17-4 win. The match reports are always hilarious and worth a read.
Netball
We have a women's team that play on Wednesdays in Putney, and we always put forward a team to participate in the Law Society Annual tournament in September. The Russell-Cooke team came third in the most recent Autumn season. Apparently being tall is not a requirement, so if you are short like me then you are still welcome.
Running
Every Thursday, come rain or shine, you will see a group of dedicated runners in Russell-Cooke t-shirts jogging towards the river at lunchtimes or after work, some looking more out of breath than others. Several members of the running club recently participated in the Kingston half-marathon.
Yoga
We have a resident yoga instructor who leads sessions on Tuesday or Friday lunchtimes each week. No previous experience is required, particularly for those who are inflexible like me and cannot touch their toes! It's always a fun way to catch up with fellow aspiring yogis and a zen start to the afternoon.
Cricket
Throughout summer we have a cricket club that meets up several times a month to practise and play games against other firms. If you don't want to play cricket you can go along and support the team, there was a loyal following this summer who got a shout out in the match reports.
Tag rugby
Saving the best for last is the mixed tag rugby team (which I happen to be the captain of, so no bias there!). We have a team that participates in the annual Law Society tournament in September. We reached the semi-finals in 2022 and came second in 2021. Our winning strategy is mainly flair, the more outrageous the better!
If sports aren't your thing, we also have a book club, board game club and film club! Our board game club recently held a game night on World Gaming Day in support of Action for Children.
Get in touch
Visit our graduate recruitment portal for further information on our training contracts and vacation scheme.