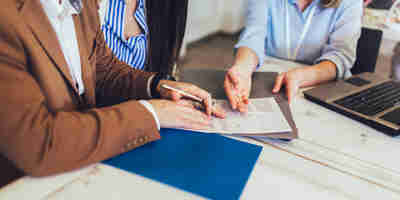 Meet the Mediator: James Carroll
Partner and mediator James Carroll appears on the 'Meet the Mediator' podcast for Family Mediation Week discussing his practice as a family lawyer and the importance of mediation within that practice.
Meet the mediators: part 2
Key sections
00:44 Introduction to mediation
11:31 Building rapport with clients
15:51 How did you become aware of family mediation
17:55 Closing points
How Russell-Cooke can help
James is a partner in the family team. He specialises in the financial and other consequences of relationship formation or breakdown. He has a particularly strong reputation in resolving matters through constructive discussions and cooperation. James is both an accredited mediator and a collaborative family lawyer (both specialist forms of dispute resolution designed to reach solutions in a non-Court based arena).
Get in touch
If you would like to speak with a member of the team you can contact our family law solicitors; Holborn office (Email Holborn)  +44 (0)20 3826 7526; Kingston office (Email Kingston) +44 (0)20 3826 7527; Putney office (Email Putney) +44 (0)20 3826 7520 or complete our form.