About Arnold
Arnold joined Russell-Cooke as a partner in 2000.
Arnold advises clients on all aspects of real estate acquisitions and disposals, portfolio work, real estate investment, residential development, business tenancies and property management.
His clients are from a wide range of industry sectors including banking, investors, developers and leisure.
Arnold has experience advising overseas clients on all aspects relating to the acquisition of commercial investment property in the UK including advising as to the status of corporate entities, negotiating opinion letters, and advising on lending requirements and associated issues.
He has presented seminars to estate agents and to the Association of Residential Letting Agents.
Experience
Leading the team advising on the recent purchase of a long leasehold interest at 81 Piccadilly, London for £23 million by way of negotiating a new long intermediate lease, subject to various occupational leases (December 2015) 

Leading the property team on an acquisition of a group of property investment companies which own 99 Kensington High Street, home of Kensington Roof Gardens (2013)

Leading the team acting for a private overseas investor in the acquisition of a prime Mayfair asset, Stratton House, for £166 million, exchanging within seven working days of instruction and subsequent lettings (2012)

Leading the team advising on the purchase in a deal worth £41.5 million for the acquisition of the iconic Liberty store in London's West End, with Liberty taking a leaseback from the buyer, exchanging within seven working days of instruction (2010)

Ongoing property management and development issues for (including) the respective landlords of the Plaza, Oxford Street; Barkers of Kensington; Shell Mex House, Strand; and Cinnamon Plantation Wharf - this includes new leases, surrenders, renewals and redevelopment for high street chains

Acting for an overseas investor on the sale of an investment property in Baker Street, London for £6.5 million

Advising on auction acquisitions, including the acquisition and subsequent sale of a shopping centre subject to 26 leases and subsequent management work

Acting for the Cubemaker Partnership (the property investment arm of the BP Pension Fund and Cube Real Estate), in the acquisition of an unbroken mixed use parade for a purchase price of £6.21 million - the property consisted of 14 retail units, two floors of offices, 11 residential units, garages and a car park

Advising on the acquisition, management and subsequent sale of Mannings Heath Retail Park, Poole

Acting in connection with the sale of Stockley Park Retail Parade for approximately £13 million (2014) and independently the sale of Stockley Park Golf Club (2015)

Advising on management issues including leases, surrenders and renewals for asset managers including at The Meadows, Chelmsford, Essex; Guildford Business Park; Princess Street, Manchester

Ongoing property advice to Pret A Manger - a long standing client of the firm whom Arnold has been advising in excess of 15 years including recently County Hall; Canary Wharf and High Holborn

Advising on various sales of high value well-known residential properties in prime London locations and elsewhere in south east England

Acting for local developers including for one client, the recent sale of a development site in Barnes for £6 million and the acquisition of two sites in Streatham for £1.25 million and Camberwell for £4.8 million - the exchange of contracts on the Camberwell site was achieved within two working days
Memberships
Committee member of the Commercial Real Estate Legal Association (CRELA)

Long standing member of the Wandsworth Chamber of Commerce

Continued involvement with the Polka Theatre (Wimbledon), a registered charity, of which he was previously a trustee
Arnie's highlights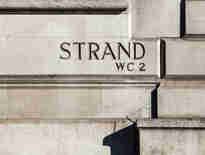 Russell-Cooke assists in letting space in iconic 80 Strand to Michael Page and Samsung
View all News & Insights