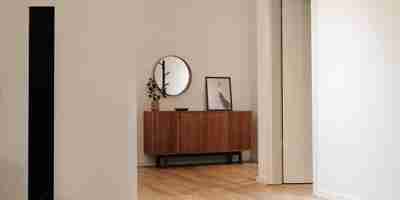 Right to rent : what do landlords need to know ahead of the Government's new right to rent check regime?
Right to rent checks : what do you need to know ?
The Government has legislated to introduce a number of changes to the right to rent check regime which was introduced in 2016 under the Immigration Act 2014.
Right to rent checks require landlords to carry out identity checks to verify the immigration status of all tenants, lodgers and any other adult occupier.
Checks must be carried out against those residing or planning to reside in a property as their only or main home, regardless of whether they enjoy a full or time-limited right to rent in the UK.
Ch-ch-ch-changes (turn and face the strange)
Under the scheme, landlords are currently able to carry out manual or digital right to rent checks using the Home Office online system. The changes come into effect on 6 April 2022.
They relate to the way in which checks are carried out in practice and are summarised below:
IDVT checks: From 6 April, landlords will be entitled to use an identity service provider (IDSP) to carry out remote right to rent checks on all British and Irish citizens who hold a valid passport using Identity Document Validation Technology (IDVT). IDVTs are forms of technology that can be used to verify an individual's identity. Whilst an IDSP can be appointed to act on behalf of a landlord, the responsibility for the check remains with the Landlord. The Home Office has advised that using IDVTs can provide higher levels of accuracy and assurance (when compared to manual checks).
BRC, BRP and FWP holders: From 6 April, landlords will be required to ensure that all Biometric Residence Card (BRC), Biometric Residence Permit (BRP) and Frontier Worker Permit holders (FWPs) verify their identities using the Home Office Online Service. Landlords will no longer be able to accept physical cards to carry out manual checks and these documents will be removed from the list of acceptable documents. From 6 April, BRC, BRP and FWP holders will be required to generate a share code using the Home Office online system. Landlords will be able to use this share code (along with the individual's date of birth) to check their immigration status.

It is important that landlords are aware of the above changes so that they can take steps to ensure compliance with their obligations under the scheme.
Any failure to carry out adequate checks prior to the commencement of a new tenancy (where the tenant in question is found to be residing unlawfully) may result in a civil penalty of up to £3,000 or criminal sanction.
Get in touch
If you would like to speak with a member of the team you can contact our real estate planning and construction solicitors; Holborn office (Email Holborn)  +44 (0)20 3826 7523; Kingston office (Email Kingston) +44 (0)20 3826 7518; Putney office (Email Putney) +44 (0)20 3826 7518 or complete our form.