Immigration law solicitors Canary Wharf
Immigration law advice around London for individuals and employers from a team of leading immigration lawyers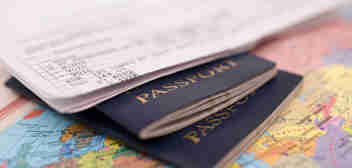 Immigration law advice for individuals and businesses in Canary Wharf
Our immigration law team is one of relatively few in London that is legal directory rated and that specialises in advising individuals and businesses on all aspects of UK immigration law.
We are a "very professional immigration service" according to The Legal 500 (2022), which comments that "Russell-Cooke is at the other end of the scale from most firms." One commentator said: "they are very knowledgeable, responsive and willing to help. They kept the process simple for us. They were fair in their billing."
Why us?
Highly rated: In its latest edition, The Legal 500 again rated us amongst the leading immigration law teams in London and the UK. We have been praised for our general advisory work and for specialisms within the team.
High success rate: A very large proportion of visa applications submitted by our immigration solicitors have been approved.
Personal: Our immigration solicitors understand that immigration is intensely personal and we reflect this in our advice and approach.
Speed and insight: Our immigration solicitors are adept at "speeding up" UKVI processing times for our clients. For instance, we have often had applications, which normally take between 8 - 18 weeks to process, approved within just a few days. 
What others have said
A selection of other more recent independent legal directory comments about our immigration team or immigration solicitors in our team include the following:
"standout presence in immigration law" - The Legal 500 (2024)
"strong track record in advising individuals in their personal immigration matters" - The Legal 500 (2024)
"particular experience in handling immigration mandates for national and international corporates" The Legal 500 (2024)
"outstandingly professional, well-organised and empathetic with clients" - The Legal 500 (2024)
"Great knowledge and attention to clients' needs" - The Legal 500 (2024)
"The innate and underlying knowledge and experience regarding nationality, residence conditions, related documentation etc. are self-evident and readily imported on a client-facing basis" - The Legal 500 (2023)
"Excellent client focus and professional services" - The Legal 500 (2023)
"excellent client care skills" - The Legal 500 (2022)
"The team … is known for providing a 'very good standard of service'" - The Legal 500 (2022)
"super nice and competent" - The Legal 500 (2022)
Numerous third party publications have also recognised individual immigration expertise within our team.
Immigration law advice for individuals
Our solicitors specialise in advising a broad base of individual clients on a broad range of UK immigration matters, including the following:
British citizenship and indefinite leave to remain/settlement applications
Innovator Founder, Global Talent and Scale-up Worker, UK Expansion Worker, High Potential Individual (HPI), India Young Professionals Scheme and Graduate visas
family and dependant related visa applications for children, spouses, civil partners, fiancés and unmarried partners
post-deadline discretionary applications for settled or pre-settled status under the EU Settlement Scheme
UK ancestry visas
visitor visas and visa extension applications
International adoption and surrogacy cases
Representative examples of work for individual clients
succeeded in a discretionary application outside the Immigration Rules based on Article 8 of the Human Rights Act 1998, which gave two minors compassionate leave to remain in the UK despite entering the UK on a visitor visa
advised an executive of a European based investment management firm on eligibility to apply for indefinite leave to remain
obtained, without the need to resort to judicial review, British citizenship for an overstaying mother and two children in a case that involved DNA evidence, novel issues of nationality law and reliance on the Article 8 right to family and private life in the UK
quickly overturned a refusal to allow an unmarried partner leave to enter the UK
overturned (on the basis of our submissions alone) a decision to deny entry to the UK of a prominent religious leader
within one week of being instructed, overturned a decision to deny entry to the UK, which could have prevented a planned marriage in the UK from proceeding
Immigration law advice for employers
Our immigration lawyers also specialise in advising businesses on all immigration related issues, ranging from London-based, to national and multi-billion pound listed multinationals to SMEs and not-for-profit institutions.
Our immigration lawyers have advised organisations across a very wide range of industry sectors, including the banking/financial services, educational, insurance, energy, technology, telecommunications, entertainment, media, sports and legal sectors.
Areas that our immigration solicitors advise businesses on include:
Skilled Worker visa applications
Global Business Mobility: Senior or Specialist Worker visas
Advising on all aspects of the sponsorship regime
Licensing as a sponsor with UKVI and ongoing compliance with the sponsor regime
Applying for and assigning defined and undefined Certificates of Sponsorship
Compliance audits and manuals and ongoing compliance with UK immigration laws and sponsorship duties
prevention of illegal working and advising on appropriate record keeping and monitoring processes
standard visitor visas
training for businesses, including training on compliance procedures and recruiting international staff and students
preparing compliance checklists and relevant sections of HR policies, staff handbooks, compliance materials and other immigration related documents
"switching" between relevant immigration categories
visa extension applications
immigration aspects of mergers and acquisitions and administrations
Representative examples of work for employer clients
carried out an immigration compliance audit for a leading multinational media company
took steps to avoid possible loss of a Tier 2 sponsor licence held by a major international financial services company
stopped enforcement action to remove the sponsor licence of a leading higher education provider, without needing to issue judicial review proceedings
quickly obtained an A-rated sponsor licence, within a few days of applying, for a leading finance business and then a sponsored visa for the CEO
put in place a structure that allowed a multinational automotive business' CEO to safely use the standard visitor visa category (formerly called the business visitor visa category) penning receipt of a sponsorship based visa
obtained an A-rated sponsor licence, within a few days of applying, for a leading multinational automotive business and then a sponsored visa for its CEO
advised on immigration aspects of large corporate transactions
Know-how
Our immigration solicitors have provided immigration related know how and articles to many leading national and international legal and other publications, a more recent selection of which can be found here:
Our immigration team is a member of Immigration Law Practitioners' Association (ILPA).
Our meeting rooms in Canary Wharf
We are able to meet the needs of immigration clients based in Canary Wharf at our meeting room at:
Around London
Immigration law advice charging information
Charges are usually based on our hourly rates plus disbursements. We will provide you with an initial estimate of your likely legal costs and will update this as your requirements or the circumstances of the work change. We may also be able to offer fixed priced options for clients depending on their budget and the size, type and complexity of the work involved.
Find out more about our pricing, including examples of fee estimates. We would be pleased to discuss your requirements free of charge and tailor a costs proposal accordingly.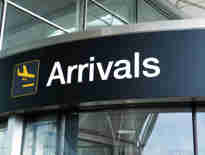 Immigration law charging information
Our fees are calculated mainly by reference to the time spent, charged at an hourly rate...
Related insights
The latest news and insights from our immigration law team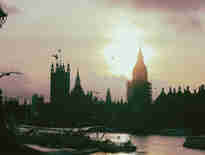 Impending Immigration Health Surcharge increase
Ed Wanambwa delves into the impending increase in the Immigration Health Surcharge (IHS) in January 2024, the potential impact and how to mitigate the effects...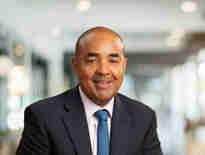 Russell-Cooke partner, Ed Wanambwa, panellist at the 8th Transatlantic Conference ELA/American Bar Association conference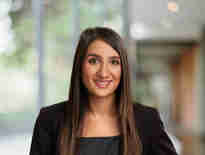 Events
Bhavneeta Limbachia to attend ABA Annual Labour and Employment Law Conference
View all News & Insights