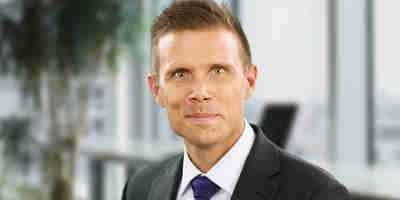 From blue lights to blazers — a career change and why Russell-Cooke
New trainee, Ben Voller, reflects on his first week at Russell-Cooke in his trainee blog.
This week is my first week as a trainee solicitor at Russell-Cooke and it also marks a milestone in a long journey spanning a decade; a decade which involved working full-time for the ambulance service whilst completing both my undergraduate law degree and legal practice course. 
A career change
You might wonder how a paramedic decides to swap blue lights for a career in legal practice. After a number of years responding to 999 calls, I sought different challenges by progressing into leadership. 
Over the years that followed, I continued to pursue my legal studies out of interest and enjoyment. As you might expect, leadership in a large ambulance service inevitably involved dealing with legal services and my ambition to take my career in a different direction continued to grow. 
However, it was in the midst of a global pandemic that I made a decision to try for the elusive training contract.  It was time to do something different and take on a new challenge. 
Why Russell-Cooke?
The firm has many leaders in their fields of expertise and received many accolades, but there was something more. I distinctly remember reading the graduate recruitment site, thinking to myself that I could hardly call myself 'a graduate' having been in the workplace for over 10 years, but, unlike many other firms, Russell-Cooke recognises that those with different experiences, previous careers and different paths to the legal profession, bring with them qualities that might otherwise be overlooked.
The benefit was immediately obvious on my first day. The cohort of 12 trainees included two other career-changers, who had taken their own paths to securing a training contract, bringing with them their experiences from different industries. 
It was hard to secure a training contract, but Russell-Cooke recognised the skills and experience I brought from a different profession. The graduate recruitment pages gave me confidence that I could achieve a training contract and here I am at the end of my first week. 
If I had to summarise my first week at Russell-Cooke, I would say 'busy'! Everyone at the firm is welcoming and supportive, which certainly helps calm the nerves. Most importantly, I feel like everyone wants you to do well and develop the skills and qualities that make for a long and successful career as a solicitor. 
Applications for the 2026 Russell-Cooke graduate training contract open on 16 November 2023 and close on 16 February 2024. 
Get in touch
Visit our graduate recruitment portal for further information on our training contracts and vacation scheme.