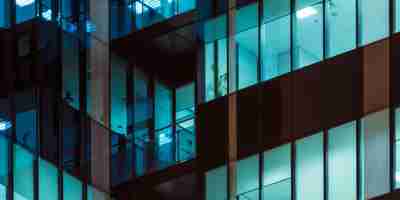 Russell-Cooke assists vegan entrepreneur Heather Mills with an addition to her portfolio
Russell-Cooke's real estate team recently assisted vegan entrepreneur Heather Mills with another addition to her portfolio.
Heather owns numerous plant-based factories around the country through her company Duo Renovations.
The recent acquisition of meat-alternative supplier Plant & Bean's Lincolnshire factory and assets were bought in record time, against much competition, from the administrators at Interpath for a publicly undisclosed sum.
Heather has founded numerous plant-based companies, including the innovators of meat, fish and dairy-free alternatives VBites. 
Heather also works in the vegan beauty and milk and ice cream sectors with alternative ethical products. Prior to its administration Plant & Bean manufactured mainly vegetarian products for the likes of Quorn, Princes and Wicked Kitchen from the 125,000 sq. ft. factory in Boston.
The Russell-Cooke team was led by partner Neil Dryer, assisted by senior associate Christopher Edwards, with input from the planning, corporate and commercial teams. The team was able to advise on and complete the purchase of Plant & Bean's factory and equipment after Heather's offer within 48 hrs and completion within 17 days of instruction.  
"We are delighted to have been able to assist Heather in securing this strategically important investment for her vegan portfolio in her bid to turn England into the 'Silicon Valley' of plant-based foods! It is great to work with a client who has such a strong commitment to growing a values-based business. This was a very quick turnaround for us and I'm proud of the team's work to get the job done to a very tight timetable."
"I am delighted to acquire the Plant & Bean facilities and keep it as a non-meat factory. Patience is needed in the plant-based sector whilst we have been challenged with the Brexit food manufacturing disaster, Covid pandemic, the energy crisis and the impact on supply chain through the ongoing crisis in the Ukraine." "We are going through a challenging period and I'm pleased to be able to help the founder, who has worked in a similar vein to myself for many decades to drive positive change for the environment, the animals and for the health of the global population."