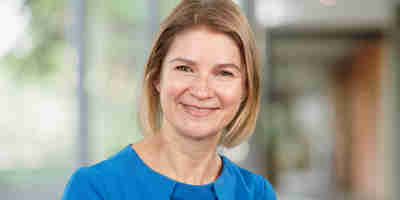 Russell-Cooke expands real estate team with new construction partner
Law firm Russell-Cooke has announced the appointment of construction partner Pippa Beesley to its multi-disciplinary real estate planning & construction team.
Pippa specialises in acting for developers in both the private and public sector, as well as purchasers, tenants, funders, and contractors and consultants, across the full construction life cycle. This includes advising on contractual issues from project inception through to successful (non-contentious) dispute resolution.
Pippa has a particular focus on mixed-use development and urban regeneration schemes, and has worked with clients ranging from commercial developers and housing associations to local authorities and NHS Trusts . She has significant experience of advising on the construction aspects of joint ventures, refurbishments and fit-outs, construction financing and procurement – including in relation to Modern Methods of Construction – working with industry standard building contracts (JCT, NEC3/4, ICE/ICC) as well as bespoke arrangements. She joins the firm from Bevan Brittan.
Pippa will work within the cross-practice real estate team, which includes specialists in planning, real estate investment, corporate transactions, and development and construction.
Consultant and barrister Harriet Butterfield joined the team in December 2022 bringing expertise in advising funders, employers and contractors on a wide range of transactional and non-contentious matters.
The firm has a specialist construction disputes capability enhanced by the arrival of consultant Robert Stevenson in 2021.
Matt Garrod, head of real estate, comments: "Our real estate team works with some of the most innovative and dynamic areas of the market, as well as for high-profile brands and landmark assets – particularly in London. Our breadth of specialism sets us apart and Pippa joining enhances this still further, positioning us strongly to be able to advise throughout the planning, development and asset management life cycle.
"We're thrilled to welcome Pippa to Russell-Cooke and very much look forward to working with her."
Pippa Beesley added: "I'm very pleased to be joining Russell-Cooke, with the real estate team one of the most well respected in London – especially by those of us who get to see behind the scenes of the capital's continually changing skyline.
"With economic headwinds creating real challenges for the industry alongside issues ranging from supply chain disruption to construction skills shortages, the risk of delay and dispute runs high. Investors and developers are rightly focused on securing value from existing projects, while a continued lack of supply alongside evolving environmental and other ESG requirements will see a sustained focus on retro-fitting existing assets. In this environment having watertight contractual surety and security has never been more important, and I am excited to begin working with the wider team at Russell-Cooke, helping our clients to navigate these issues and deliver value through development."
Get in touch
If you would like to speak with a member of the team you can contact our real estate planning and construction solicitors; Holborn office (Email Holborn)  +44 (0)20 3826 7523; Kingston office (Email Kingston) +44 (0)20 3826 7518; Putney office (Email Putney) +44 (0)20 3826 7518 or complete our form.