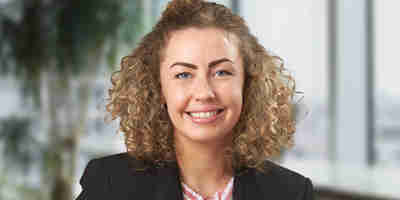 Why I'm proud our children law team is getting the recognition it deserves
Associate Lucy Gledhill-Flynn discusses what it means to see the family and children team's stellar rankings in Chambers 2024.
I have seen a great deal over the ten months since qualifying into the children and education team in January 2023; the emotional, the complex and most importantly, the hopeful. Our cases are diverse and so are the demands on our skill-sets as lawyers. We assume the role of hand holder, advisor and court advocate. Senior members of our team represent clients in the high court, or perform cross-examination. Each of us advocates for our clients in the family courts weekly — in London and beyond.
Family and children lawyers alike can create meaningful change in each case that they conduct, a role which brings both high pressure and reward. It is especially rewarding to see our team's work highlighted in the Chambers rankings this year.
Experts in family and children law
I speak for the team when I say that we are delighted that Chambers 2024 has recognised the children team in the new category of Family/ Children Law, placing in Band 2, in addition to our retained Band 1 ranking for Public Law Matters. This demonstrates that our expertise and insight into children law stretches beyond the public sphere. Sarah Richardson and Samantha Little have also both been ranked as leading individuals in the new category of Family/ Children Law. 
The children team at Russell-Cooke is unique in having knowledge which covers all matters involving children, whether that be family creation, national and international adoption, child abduction, deprivation of liberty, female genital mutilation, forced marriage or cases involving child trafficking and exploitation. We bring our expertise to any dispute involving a child and we understand that our clients need us to think outside of the box, to create solutions and above all, to empathise with them no matter how complicated their situation may be. 
Delivering for our clients
Our new ranking confirms that we are able to give all clients, whether private or public, the benefit of our experience of acting in cases involving parents, children and carers at their most extreme and complex. 
What we know to be true is that our clients need us to remain calm and in control where they cannot. We are often told that the reassurance that this brings to our clients is invaluable. I am delighted to work in this team and very pleased that we have been recognised for all the varied work that we do. 
Chambers UK is a legal directory ranking law firms and lawyers across all facets of the legal sector. The directory is a valuable resource for clients seeking to identify top-tier legal services according to expertise. The team's rankings for Family/Children Law and Family/Children Law: Public Law Matters can be viewed online at Chambers UK. 
Get in touch
If you would like to speak with a member of the team you can contact our children law solicitors by email, by telephone on +44 (0)20 3826 7528 or complete our enquiry form.