Employment law solicitors Canary Wharf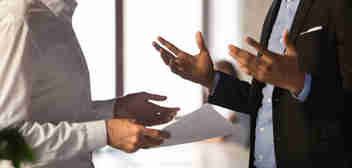 Employment law advice for employees in Canary Wharf
The employment law team at Russell-Cooke, which is a highly rated and long-established London-based UK law firm, has for many years been recognised as one of the leading teams in London and the UK.
Why us?
Trust and positive client experience: Russell-Cooke's long history is testament to the enduring quality of the firm's advice and approach to client service, which has been trusted by many generations of clients. More information can be found here about our firm's awards and accreditations, history and track record of very positive client feedback.
Highly rated: We are one of a relatively small number of employment law teams that has for many successive years been ranked amongst the elite by The Legal 500 (the leading independent legal research directory). In its latest annual edition, The Legal 500 has again ranked us amongst the best employment law teams in London for advising senior executives. Our team includes senior solicitors who are leading figures in the field of employment law, who have often been singled out for praise by legal directories and their peers.
Broad client base: Our team also has a broad base of employee clients. We specialise in acting for senior executives, senior employees, professionals and more junior employees within all industry sectors, including the investment banking, private equity, legal, accountancy, insurance, sports, media, technology, energy, retail and education sectors.
Members of our employment law team have represented some of the most senior members of these industries, including in seven figure disputes.
Enhanced client service: We strive to go beyond the norm when we advise our employee clients, starting with striving to give clear, practical, "legalese" free advice that they can easily understand and apply to their own circumstances, no matter how complex their case. We take responsiveness seriously, not just relating to calls and correspondence but also to our client's needs, goals and objectives as their matter progresses. We pride ourselves on being good listeners, approachable, down to earth and empathetic with our clients and believe these skills are key parts of good service delivery, especially in the field of employment law where both employees' and employers' emotions can often run high. 
Added perspective: The fact that our team of employment law solicitors so regularly act against many of the large banks and financial services and a wide range of other businesses in the City of London/Square Mile and their advisers gives us additional insight and perspective, beyond advising on the legal aspects of a case, that we can use to our employee clients' advantage. 
Breadth: Unlike some employment teams, we advise on all areas of UK employment law. As a full service law firm, our employee clients also benefit from a wide range of complementary legal services under 'one roof'. The firm's breadth of expertise and complementary practice areas mean we can advise on complex multi-practice area cases against employers that are beyond the scope of specialist or 'boutique' teams that only advise on employment law.
Flexibility: We have the flexibility to be able to advise a very wide range of employee clients and take pride in this. Our clients regularly range from the most senior executives to employees on relatively modest incomes.
Commercial: We fully appreciate our clients' commercial aims and pressures and take them into account when advising. We always do our utmost to turn potential problems into solutions.
Regulated professionals: One of our specialisms is advising senior employees who work in the regulated sector, including those regulated by the Financial Conduct Authority (FCA). We have acted for dozens of regulated professionals who have been under investigation and/or whose approved person or other regulated status is under threat. Unlike many specialist or 'boutique' employment law teams, we also have highly rated in-house regulatory law, white collar crime and civil litigation teams, who we work closely with when necessary to provide a more complete and multifaceted service 'under one roof'.
Partners: We often act for partners or members of LLPs in settlement negotiations and in relation to whistle-blowing or discrimination claims. Our clients have included senior partners and members of some of the largest law firms and firms of accountants. We are particularly well positioned to advise where there are potential regulatory or criminal issues, given the firm's strength in those areas.
High stakes litigation: Due to our expertise, breadth of practice, complementary practice areas and ability to deal with the most complex and high value employment litigation cases, we are often approached to assist employees in very high stakes scenarios. For instance, cases involving seven figure bonus disputes, seven figure discrimination and/or whistleblowing claims, team moves and disputes relating to alleged breaches of post-termination restrictive covenants.
Value: We maintain our rates at a level that are more accessible for employee clients. We always endeavour to deliver value for money and we help clients work within their budgets. Getting it right first time also usually means less expense in the end.
Socially conscious: We are a socially conscious law firm and aware that our role as lawyers is not limited to providing legal advice. Information can be found here about our commitment to equality and diversity, the environment and community involvement.
What others say about us
A selection of comments that the legal directory The Legal 500 has made about our employment team are below:
"the 'strong and responsive' team at Russell-Cooke regularly represents senior executives in discrimination and whistleblowing claims and in disputes relating to share schemes, bonuses, commission, restrictive covenants and team moves"
"Russell-Cooke's employment team are tenacious and committed litigators. They deliver appropriate and measured advice that gives clients confidence in their ability"
Russell-Cooke's department provides "prompt and carefully thought-through advice" 
Employment law advice for employees
Our employment law team has a broad base of employee clients. We specialise in acting for senior executives, senior employees, professionals and other employees within all industry sectors, including the retail and investment banking, private equity, legal, accountancy, insurance, sports, media, technology, energy and education sectors.
Members of our employment law team have represented some of the most senior members of these industries, including in seven figure disputes.
Areas that our employment lawyers advise employees on include:
Representative examples of employment law work
successfully advising in a landmark case for a senior banker in which the Court of Appeal established that whistleblower protections extend to employees who are subjected to an unlawful detriment after their employment has come to an end
securing a very high settlement for a senior manager of a major multinational telecommunications company, having brought a seven figure disability discrimination claim
representing a team of senior managers at a global private equity firm, who stood to lose an eight figure sum of money if they were deemed 'bad leavers' on exit, in relation to a successful team move
securing a very high settlement for a foreign exchange trader, having brought a seven figure race discrimination and whistleblowing claim against a major bank in a case involving serious implications under the FCA's approved person regime
advising a global head of department on moving from one major bank to another, in a case involving very valuable and complex 'guaranteed payment' incentive arrangements
advising a senior director of a leading multinational bank who suffered detrimental treatment after blowing the whistle and secured a settlement equivalent to approximately 18 months' net pay
advising a senior doctor in a successful unfair dismissal claim and subsequently resisted the employer's appeal to the Employment Appeal Tribunal before settling for a significant amount
We have very few conflicting interests with financial institutions in the City of London/Square Mile or elsewhere in London.
Unusually for a highly rated employment law team, we are also able to act in claims in which our clients have legal expenses insurance. We have significant experience of liaising with legal expenses insurers on behalf of our clients.
Know-how
Members of our employment law team have often published articles about developments in employment law and contributed expert employment law insight and commentary to national, legal and human resources publications such as The Times, The Financial Times, The Independent, The Guardian, Employment Law Journal, Managing Partner, the International Bar Association's Employment and Industrial Relations Law Newsletter, Solicitors Journal, Tolley's Employment Law, Personnel Today, People Management, HR Magazine and HR News and for the 'dismissal', 'resignation', 'references', 'employee status' and 'sick leave and pay' sections of the Chartered Institute of Personnel and Development's UK employment law guidance website, HR-inform.
A selection of our more recent employment law related articles, know-how and expert commentary can be found here:
Our meeting rooms in Canary Wharf
Around London
Related insights
The latest news and insights from our employment law team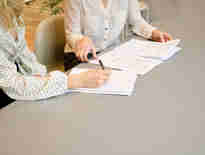 Recruiters 'headhunting' underperforming employees to avoid expensive payouts—The Telegraph
Senior associate Jeremy Coy has been quoted in an article in The Telegraph, which explores the concept of 'reverse hiring', when...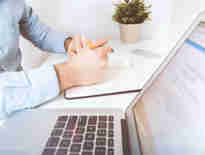 Non-compete clauses in the UK—Corporate Live Wire
Partner Anthony Sakrouge has written an article discussing the proposed changes to non-compete clauses in employment contracts by...
UK FCA's latest offering to whistleblowers fails to address perceived flaws - Thomson Reuters
View all News & Insights