The members of our sports law group have a thorough understanding of the sports industry and the legal and commercial issues faced by both individuals and organisations operating within it. 
Our clients include governing bodies, commercial stakeholders, investors, sporting clubs and associations and professional sports men and women. We also frequently provide bespoke legal services to a variety of professional and amateur sporting organisations and institutions and advise clients in relation to both contentious and non-contentious trading issues, including partnership, shareholder and corporate governance matters including directors' duties. 
We advise organisations on constitutional regulatory issues including the drafting and interpretation of regulation in relation to sports and governing bodies, including Disciplinary Tribunals and Appeals for professional and amateur sports.
We advise in relation to intellectual property rights including brand protection by way of both criminal and civil jurisdictions. 
We have provided employment law advice to organisations and individuals.
We have provided advice to not-for-profit organisations in relation to the drafting and constitution of the Memorandum and Articles of Association of organisations and continued advice to individual directors of not-for-profit organisations. 
We provide legal advice to professionals on personal tax and cross-border estate planning liaising with individuals, professional sports agencies and individual agents.
Our recognition
According The Legal 500 (2023), our lawyers are leaders in "protecting intellectual property rights for live sport events." The team is praised for its work in the area, including on "disciplinary and regulatory matters".
Partner Matt Bosworth is "an excellent practitioner with in depth sector knowledge" and consultant Peter Cadman is "really outstanding in terms of his experience and ability to act in a range of disputes."
Our sports law for businesses experience includes:
instructed by Chelsea Football Club as independent Counsel to conduct an emergency review of the evidence and the Club's procedures relating to Diversity and Equality and FA rules. We interviewed all relevant Chelsea players and staff including the Chairman and Chief Executive. We have advised and represented both the Club and individual players in numerous matters
represented Tottenham Hotspur FC to advise and assist in various matters over the past fifteen years
represented Newcastle United Football Club on a permanent standard retainer and dealing with a range of legal issues affecting the Club including all issues of media relations, privacy and reputation management. Dealing with 'on-field' related issues with regard to players and the Club itself
instructed by Blackpool Football Club in relation to media issues and defamation matters on behalf of the Club and former Directors
acted on behalf of Charlton Athletic Football Club in relation to player issues and general media advice and representation to the Club itself in dealings with national media outlets
advising broadcasters including British Sky Broadcasting as to Intellectual Property Rights issues including brand protection and exploitation, advice on the areas of design copyright, trade mark and service mark, domain names and other Intellectual Property Rights matters
advised and assisted the purchasers of an EFL professional football club from the "fit and proper person test" through to the commercial sale documentation in a "one-stop-shop" instruction
representing a rugby player at a full RFU disciplinary hearing relating to allegations or racially aggravated language being used during a league match
representing a former British middleweight boxing champion in relation to allegations of doping offences before a WADA tribunal
representing national athletics officials in relation to allegations arising from the unauthorised sale of Olympic event tickets
acting as legal advisor to the Federation d'International Fencing disciplinary tribunal sitting to hear doping allegations against international fencers
advising and assisting numerous professional sporting individuals and organisations (form clubs to the competition organisers) as to reputational management issues
Charging information
Charges are usually based on our hourly rates plus administrative charges and disbursements. We will provide you with an initial estimate of your likely legal costs and will update this as your requirements or the circumstances of the work change.
If you instruct us on a volume of work and/or can offer us a fixed term contract we may be able to offer discounted hourly rates.
We would be pleased to discuss your requirements free of charge and tailor a costs proposal accordingly.
Get in touch
If you would like to speak with a member of the team you can contact our sports law solicitors by telephone on +44 (0)20 3826 7524 or complete our enquiry form below.
A strong, collaborative talented team with strength and depth across all bases.
Related insights
The latest news and insights from our corporate and commercial team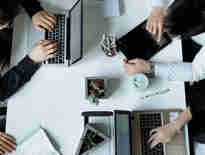 Events
Introduction to fundraising: from SAFEs to Series A
From SAFEs to Series A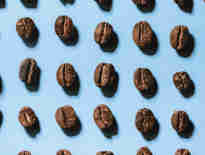 Russell-Cooke completes management buyout of coffee company group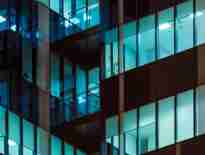 Russell-Cooke assists vegan entrepreneur Heather Mills with an addition to her portfolio
View all News & Insights