Russell-Cooke Trust Company team
About the Russell-Cooke Trust Company team
The Russell-Cooke Trust Company team specialises in managing complex trusts and estates.  We understand that managing trusts and estates requires a delicate balance of legal acumen, financial precision, and a personal touch.
The breadth of the service provided by the firm ensures that any issue that can arise in an estate or trust can be covered. We have extensive experience of dealing with estates and trusts that involve contentious issues and complex family dynamics as well as those involving cross border issues or that hold corporate assets.
Our approach is characterised by attention to detail, proactive advice, and a commitment to delivering cost effective and practical solutions.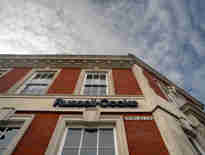 Russell-Cooke Trust Company (RCTC)
Russell-Cooke Trust Company (RCTC) is an independent trust company wholly owned...
Get to know our Russell-Cooke Trust Company team