Court of protection applications and deputies team
About the Court of protection applications and deputies team
Our Court of Protection applications & deputies team at Russell-Cooke will guide you through deputy and attorney (Lasting Power of Attorney) appointments and applications and advise on all issues pertaining to capacity and safeguarding the rights of vulnerable individuals. 
We provide tailored solutions that prioritise the wellbeing and rights of those in need of support.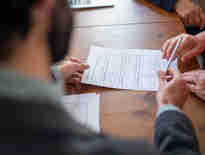 Court of Protection Applications and Deputies
We advise on matters which arise when a person lacking capacity...
Get to know our court of protection applications and deputies team
---