International tax estate planning and estate administration team
About the international tax estate planning and estate administration team
At Russell-Cooke, our solicitors understand the intricate complexities of international estate planning and successions. With a global perspective and a commitment to personalised solutions, our experts cater to the unique needs of clients whose estates span borders. Whether it's addressing multi-jurisdictional inheritance matters, mitigating tax implications, or ensuring seamless wealth transfer across continents, our solicitors bring a wealth of experience to the table.
We recognise that each international estate presents a distinct set of challenges, and our meticulous approach, coupled with an in-depth understanding of diverse legal systems, ensures that your assets are safeguarded and your wishes meticulously honoured. Our dedication to excellence, combined with a client-centric ethos, makes us your trusted partners in charting a clear path through the intricate landscape of international estate planning and successions.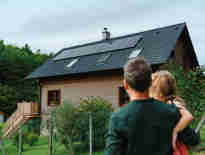 International tax, estate planning and estate administration
We offer high-quality specialist advice to UK citizens with overseas assets and families...
Get to know our international tax estate planning and estate administration team
---