About Emily
I'm a firm believer in a no stone unturned approach to cases to ensure the best possible outcome for my clients, given the high stakes and my quest to achieve justice, is paramount.
Emily joined Russell-Cooke in July 2022 after qualifying as a solicitor at her previous firm in 2021.
Emily has a varied case load specialising in financial crime on multi-jurisdictional matters with her clients involving high-net-worth and ultra-high-net-worth individuals as well as large corporate organisations.
In addition to account freezing orders, investigations and fraud, she also works on cases involving cryptoassets.
Emily has defended investigations and prosecutions brought by the Financial Conduct Authority, HM Revenue and Customs and the National Crime Agency. She also specialises in prosecuting individuals/corporations through private prosecutions and advising clients on non-contentious regulatory matters in the financial crime space. 
Emily received recognition in the Legal 500 2024 UK Guide as a Key Lawyer in the category of 'Fraud: White Collar Crime (Advice to Individuals)'.
Notable cases
Account Freezing Orders ("AFOs") granted against the founder of a Fintech company's bank accounts. Lodging an application for leave to judicially review the AFOs on a nuanced point which could be precedent making

Instructed by a corporate entity, a funeral plan provider, to apply to discharge an AFO imposed against funds contained within a bank account with the director having links to a historical high-profile Serious Fraud Office case

Instructed by directors of companies involved in brokering international property development deals in the Far East and Pakistan being investigated under Section 447 of the Companies Act 1985 by a City law firm on behalf of the Secretary of State for Business, Energy and Industrial Strategy

Instructed on behalf of a former CEO of a luxury yacht company in Europe in relation to alleged financial crimes being investigated on behalf of cross-border authorities in conjunction with the UK police at the behest of the Home Office

Instructed by a professional in financial services who is the subject of a worldwide freezing order and a cross-border police investigation in relation to the allegation of fraud by abuse of position following their admission in the parallel civil proceedings to misappropriating a substantial sum from a US based entertainment company

Represented a cryptocurrency exchange being investigated by international authorities for alleged financial crime offences

Instructed on behalf of an Australian fund focused on investment in the mining sector to provide anti-money laundering/terrorism advice

Instructed on behalf of a high value art dealer to provide NFT advice (in the UK and US) in relation to Banksy art works

Successful completion of an investigation exonerating the relative of a Jordanian billionaire and the third-youngest billionaire in the Middle East of any wrongdoing in relation to criminal allegations following a misreporting by a tabloid newspaper

Instructed by an ultra-high-net-worth family resident in China following allegations of money laundering in the UK
Memberships
Member of Young Fraud Lawyers Association
Member of Female Fraud Forum (FFF)
Member of Women in Criminal Law (WICL)
Member of Women in the Law UK
Member of the London Young Lawyers Group
Recognised as a solicitor in England and Wales 
Emily's highlights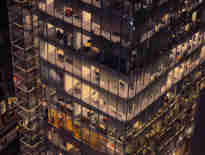 Russell-Cooke's financial crime team successfully represent client in Account Freezing Order proceedings
Russell-Cooke's financial crime team has recently acted for the founder of a fintech company who had two separate company bank accounts frozen,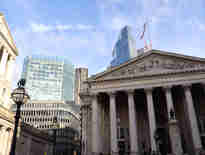 Summary of the current law affecting Account Freezing Orders (AFOs)
Further to their recent success in Magistrates' Court, members of the financial crime team summarise the changes to the Criminal Finances Act 2017 (CFA).
National crime agency issues new guidance on submitting a suspicious activity report
View all News & Insights