Regulation and compliance team
About the regulation and compliance team
Welcome to our regulation and compliance team at Russell-Cooke, where legal expertise meets the intricacies of regulatory landscapes. 
Our solicitors are well-equipped to navigate the world of regulation and compliance, from disciplinary proceedings and public law matters to regulatory investigations and private prosecutions. We tailor strategic solutions for individuals, businesses, and regulators, reflecting Russell-Cooke's commitment to excellence.
Our team's depth of experience ensures proactive advice and steadfast support. Whether addressing regulatory offences, consumer law, or intricate public law issues, we will guide you through the complex legal framework, blending legal strategy with a keen understanding of industry nuances.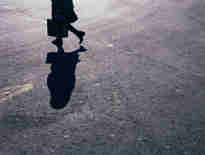 Regulation and compliance
Our specialist regulatory and public law team act in a variety of regulatory contexts and have extensive experience in public law, including...
Get to know our regulation and compliance team
---