Build-to-rent and the private rented sector team
About the build-to-rent and the private rented sector team
Our build-to-rent and private rented sector team at Russell-Cooke have a deep understanding of the unique challenges and opportunities in this sector, offering tailored legal solutions that span from project inception, acquisition, construction and fundraising  to drafting lease documentation, advising on employment contracts and dealing with disputes of any nature. 
Whether you're a developer, investor, or stakeholder, we provide support and navigate the complexities of planning, financing, construction, and management to ensure your ventures are sound and successful.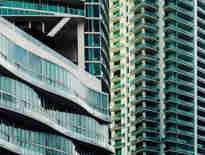 Build-to-rent and the private rented sector
We assist build-to-rent (BTR) and private rented sector (PRS) operators in almost every aspect of their businesses...
Get to know our build-to-rent and the private rented sector team